About 30 miles northwest of Washington D.C., the city of Ashburn, Virginia is located within Loudoun County and has become one the top places to live in Virginia. In September of 2016, Money Magazine named Ashburn, Virginia No.22 in the top 50 places to live in the US and No.1 for job growth in 2016 (source). New construction developments in Ashburn are popping up all over the place, with many brand new beautiful communities to choose from. In this article we've highlighted 5 of the new communities in Ashburn for new construction buyers to consider.
1. Willowsford Farm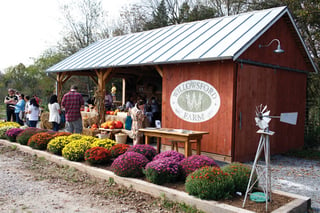 The Willowsford community has lived up to their "Community of The Year" title by being the Capital Region's only farm to table new home community. Willowsford has over 2,000 acres of farm, amenities and award-winning homes. Homes in Willowsford are built by eight highly experienced builders including Pulte, Richmond American, Beazer, Drees and more!
The founders of Willowsford created a community focused on healthy living and nature. Residents of Willowsford are able to choose their own fresh food, "farm to table" style and enjoy the farm grown right in their own neighborhood. Willowsford offers cooking classes for residents to learn how to utilize the local seasonal products in delicious recipes. In the months May- November, Sundays are volunteer days for the community to help out on the farm fields. To learn more about Willowsford, check out this article with 11 facts you should know!
2. Loudoun Valley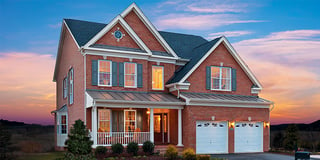 Loudoun Valley Estates offers not only beautifully scenic rolling hills but also includes three on-site schools and many superior amenities to give residents a "resort-like" lifestyle. Loudoun Valley contains single family homes, townhomes and condos with superior designs built by experienced home builders such as Toll Brothers. This exclusive neighborhood is close by to Washington D.C. and Northern Virginia dining, shopping and entertainment. Residents enjoy 3 swimming pools, hiking, biking trails, a clubhouse, tennis and basketball courts.
3. Goose Creek Village
Goose Creek Village refers to itself as "a walkable community with a European flair". This 174-acre community includes 650 homes built by Centex Homes. The plan for this beautiful village is to include 40-acres of nature with walking trails and bike paths, offering recreational opportunities for residents. The area has been designed to be sustainable using "low impact water quality control techniques" and native plant materials in order to save energy throughout the development. To learn more about Goose Creek Village click here.
4. Olde Town Square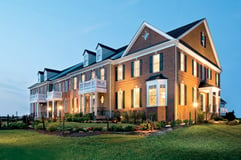 A community of single family townhomes with 2-car rear entry garages with a short walk to "resort-style" amenities such as a 3 pools, fitness center, walking and biking trails and more! There are 4 "courtyard" style home designs included within this development, designed by Toll Brothers. Some of the top rated schools are nearby along with access to many commuter routes including the Silver Line Metro.
See Toll Brothers homes for sale in Olde Town Square
5. Trent Grove at Brambleton
Anthony Soave, founder of the Brambleton community, created this development with a plan for DC and Virginia residents to find a "work/life balance". Since breaking ground in Ashburn in 2001, this community has become one of the most popular sites for new construction and home buyers. Trent Grove in Brambleton includes 150 Grand Villa townhomes by Pulte Homes, each including vinyl siding, beautiful landscaping, asphalt driveway and 2-car garage. The town center includes a movie theater, restaurants, shops, and recreational areas.
Work with a professional negotiator to buy your new construction Ashburn home!
Have you spent time researching new construction homes in Ashburn, Virginia? At Glass House, we understand the modern home buyer and are here to assist you with what you really need - negotiations & closing! Working with a professional negotiator will help you understand what's right for your needs throughout the construction process as well as save you money with discounts and upgrades.
Your negotiator is full-service, meaning they work for YOU and have your best interest in mind at all times. Typically, a realtor would charge 3% commission for a new construction home. Working with Glass House Real Estate you can expect to pay only 1% commission and receive a professional negotiator with experience in new construction throughout the Virginia, Maryland and DC Metro areas. Want to learn more? Talk to us today!
Khalil El-Ghoul
"Thanks for reading! I'm passionate about empowering home buyers and sellers with professional advice and unbiased information, throughout the real estate transaction. Unlike most agents, I always put clients first. When it comes to negotiating, marketing homes, and sealing the deal, I've got the experience and knowledge you're looking for. If you have any questions about moving to VA, D.C., or MD, don't hesitate to reach out."