Considering downsizing when buying your new home? You may feel a bit overwhelmed with the thought of organizing, cleaning and moving all of your belongings. When downsizing it's important to get started early with the decluttering and organization. To get you started on the right path we put together this infographic that provides 4 of the best tips for decluttering when downsizing to a new home!
Tips for Decluttering When Downsizing To A New Home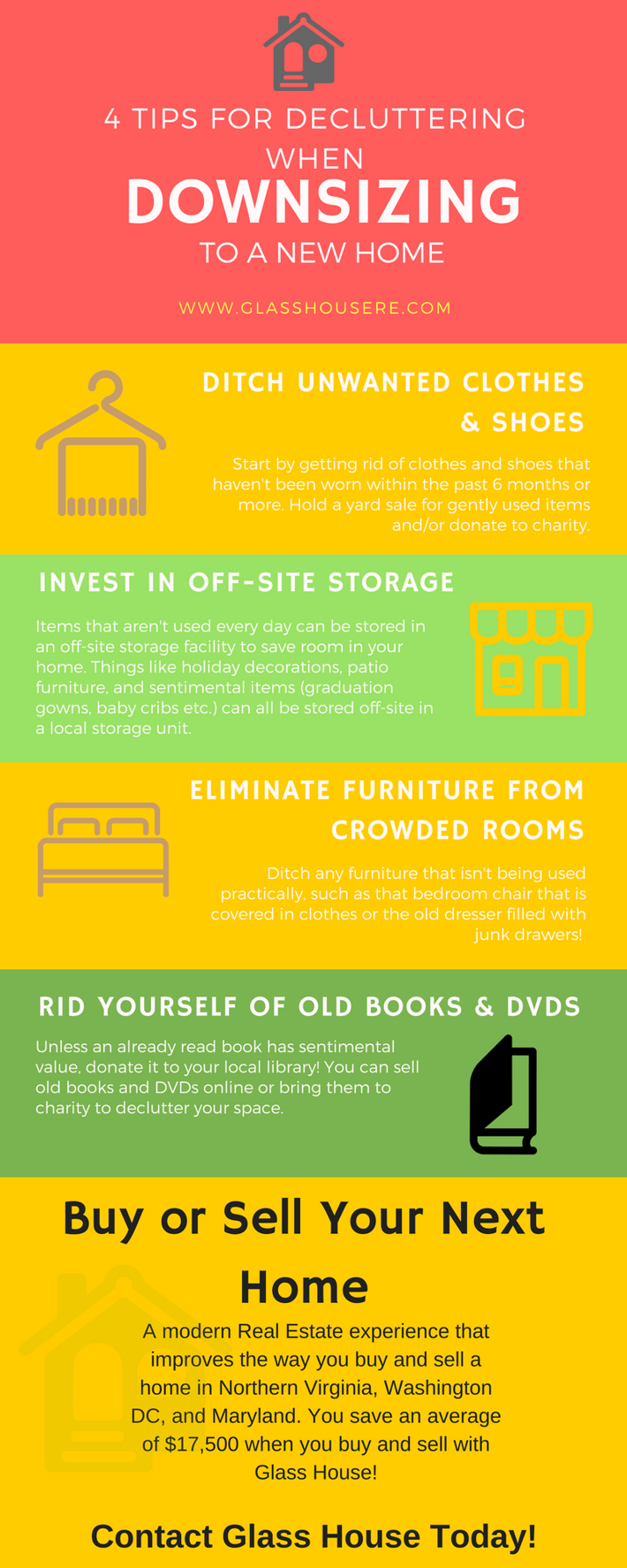 Ready to Downsize into a New Home? Save 1.5% When Buying Your Home With Us!
Our top-rated brokers work directly with you to strategically craft offers and strategies to get the best deal on your new home. We take negotiating seriously and make a concerted effort to employ the most effective strategies to get our clients the best deal possible.
We are with you through every step, including the home inspection and appraisal. Your agent will be there during your final walkthrough and at the settlement table. We're dedicated to keeping you in the loop. Glass House offers more for less. We work as a team, so someone is always available when you need us. We try to end each transaction with a smile and a bottle of champagne!
Khalil El-Ghoul
"Thanks for reading! I'm passionate about empowering home buyers and sellers with professional advice and unbiased information, throughout the real estate transaction. Unlike most agents, I always put clients first. When it comes to negotiating, marketing homes, and sealing the deal, I've got the experience and knowledge you're looking for. If you have any questions about moving to VA, D.C., or MD, don't hesitate to reach out."