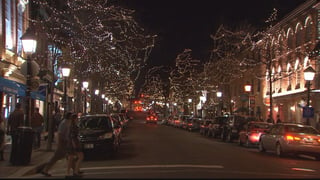 Understanding the experience you want for your family in your new neighborhood is the key to choosing the perfect place to move. Alexandria, Virginia is a great place for families for many reasons. When considering a place to move your family, crime rate and safety is very important. As of January 2016, Alexandria is 55% safer than other cities in the US with year after year decrease in the crime rate by 2 percent. While safety is a key issue, there are some other important facts your family needs to know about a neighborhood as well. Whether you are a family of animal lovers or seeking a more social, community feel in your new home - Alexandria has a neighborhood to fit your needs. Let's explore the 3 top neighborhoods in Alexandria, VA for families.
3 Family Friendly Neighborhoods in Alexandria, Virginia
1. Jefferson Park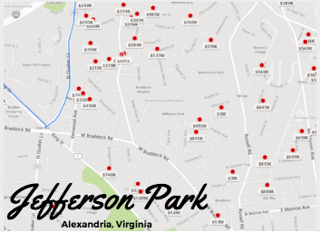 As you walk through the neighborhood of Jefferson Park you'll notice the beautiful historic architectural home styles. This neighborhood has an average age of about 34 years old and median income of $80,806 per year. It's attractive to many newcomers because although it is an older neighborhood, it's lively and community-focused feel is great for families. Homes dating back into the 1940s gives the neighborhood the surburban feeling with a touch of history. Every year on Labor Day, the neighborhood blocks off streets and throws a big community get together. Even the local fire department makes an appearance to join the fun! This is a great opportunity to meet new people, especially kids looking into a new school year. Jefferson Park is also very animal friendly. If you are a dog lover, you won't have any problems taking walks around the neighborhood with your pup and meetings new dog friends on the way.
Demographic Details for Jefferson Park:
Approximately 35.40% of residents are under the age of 20. This is a high percentage for Alexandria and Virginia.
The second largest age group in Jefferson Park is middle aged, with approximately 31.10% of residents between 45 and 64 years old.
Most families (63.7%) in Jefferson Park are classified as small, meaning they have two or three members. On average, however, families in Alexandria tend to be larger.

Property in Jefferson Park is much more likely to be owned (97.5%), than it is to be rented (2.5%).
Click here to see homes for sale in Jefferson Park, Alexandria on Zillow
2. Old Town Alexandria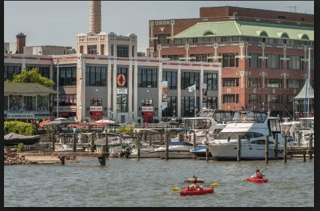 This neighborhood of Alexandria has more of an urban feel containing older, historic buildings and shops and busy streets. The average age in Old Town Alexandria is 55.3 years old and the medium income is $89.306 per year. You can expect to see many colonial style homes throughout the neighborhood. Families enjoy the expansive network of grassy spots and parks along the waterfront where you can spend time with your children, relax and people watch on one of the many beautiful days in Virginia. Strolling along the Old Town waterfront is a favorite past time for many neighborhood locals. Also on the waterfront, you can find outdoor bars, restaurants and boat crusies. Fun fact from a local blogger: "There is a real torpedo factory in Old Town Alexandria. Built in 1918, it produced torpedoes used during World War II." Old Town Alexandria is also a very dog-friendly neighborhood where locals connect over their furry friends while walking around town.
Demographic Details for Old Town:
Approximately 34.20% of residents are between the ages of 45 and 64 years old.
The second largest age group in Old Town is the young professionals category, with approximately 20.10% of residents between 25 and 34 years old.
Property in Old Town is much more likely to be owned (57.2%), than it is to be rented (42.8%).
*All information above quoted from places.findthehome.com
Click here to see homes for sale in Old Town, Alexandria on Zillow
3. Annandale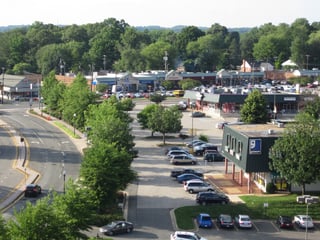 Annandale is a neighborhood known for it's high quality public and private schools. For families, this is a must-see! Located in the what's considered the "capital beltway" Annandale lies at the edge of the city of Alexandria. With the average age being 37.9 years old, this neighborhood is home for a lot of young professionals and families. Residents and visitors enjoy the amentities at Accotink creek and Accotink lake. This is a popular spot for fishing, boating and hiking throughout the year. The public highschool in Annandale, Thomas Jefferson High School for Science and Technology, was the nations top high school in 2008, 2009 and 2010. They also have a diverse number of private schools as well. Living in Annandale you can expect the top education for your children while enjoying a vibrant yet suburban neighborhood.
Demographic Details for Annandale:
Annandale has a typical age distribution, which means it has a large under 20 population and a large middle-aged population (45-64).
Annandale has a higher proportion of Hispanic residents than both Virginia, by 15.4%, and the United States as a whole, by 6.9%.
Most families (58.5%) in Annandale are classified as small, meaning they have two or three members. There's a higher percent of small families than there are in Annandale.
Property in Annandale is much more likely to be owned (65.1%), than it is to be rented (34.9%)
*All information above quoted from places.findthehome.com
Click here to see homes for sale in Annandale, Alexandria on Zillow
Moving to Northern Virginia?
Experience modern real estate that improves the way you buy and sell a home in Northern Virginia, Washington DC and Maryland. You save an average of $17,500 when you buy and sell with Glass House agents! With over 400 transactions since 2005, few agents have as much experience and respect from the Real Estate community as our Brokers. Contact us today!