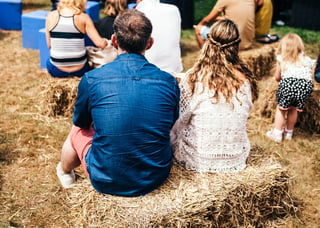 Mark your calendars! September 2017 is going to be a busy month in the Washington DC area. If you're looking for a festival, show, fair or sporting event you'll find it all in this list of Maryland, Virginia and Washington DC events for September 2017.
21 DC Metro Area: September 2017
Labor Day Weekend - Sept. 2-4, 2017
National Book Festival - Sept. 2, 2017. Washington Convention Center
Virginia Scottish Games - Sept. 2-3, 2017. Celebrate Alexandria's Scottish Heritage
DC Blues Festival - Sept. 4, 2017, 12:15-7 p.m. Location TBD
Prince George's County Fair - Sept. 7-10, 2017
The DC Shorts Film Festival - Sept. 7-17, 2017
Rosslyn Jazz Festival - Sept. 9, 2017, 1-7 p.m
Frederick's In the Street Festival - Sept. 9, 2017 in Frederick, MD
Silver Spring Jazz Festival - Sept. 9, 2017, 3-10 p.m in downtown Silver Spring, MD
Maryland Seafood Festival - Sept. 9-10, 2017. Sandy Point State Park, Annapolis, MD
September 11 Memorial Events - Various Dates and Locations
Takoma Park Folk Festival - Sept. 10, 2010, 11 a.m.-6:30 p.m
Nation's Triathlon - Sept. 10, 2017. A 1.5k swim in the Potomac River, 40k bike course through the streets of Washington and Maryland, finishing with a 10k run past the city's historical landmarks.
Adams Morgan Day - Sept. 10, 2017, Noon-7 p.m
Washington Redskins Opening Game - Sept. 10, 2017, 7 p.m.
Anne Arundel County Fair - Sept. 13-17, 2017. Anne Arundel County Fairgrounds, Crownsville, MD
National Hispanic Heritage Month - Sept. 15-Oct. 15
Charles County Fair - Sept. 14-17, 2017. Charles County Fairgrounds, 8440 Fairgrounds Road. La Plata, Maryland
Great Frederick Fair - Sept. 15-23, 2017. Frederick Fairgrounds
Andrews Air Show - Sept. 16-17, 2017. Joint Base Andrews, Camp Springs, MD
Buying or selling a home in the DC metro area?
Buyers get 2% cash back when working with Glass House Real Estate to buy their new home anywhere in the DC metro area. Sellers pay 50% less commission than you would with a traditional agent. Interested in learning more? Talk to Khalil El-Ghoul today about your home buying or selling needs.
Khalil El-Ghoul
"Thanks for reading! I'm passionate about empowering home buyers and sellers with professional advice and unbiased information, throughout the real estate transaction. Unlike most agents, I always put clients first. When it comes to negotiating, marketing homes, and sealing the deal, I've got the experience and knowledge you're looking for. If you have any questions about moving to VA, D.C., or MD, don't hesitate to reach out."