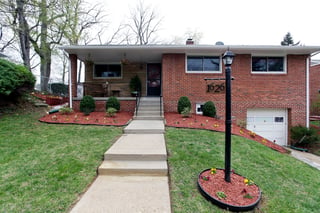 Investing in a home inspection before buying a home will protect you from unexpected issues and repair costs down the road. Not only does an inspection save you money long term but many times it's a required part of the process to get a home loan. As you are heading into the inspection piece of the process, keep these 14 questions in mind to ensure you have all the information you need before hiring your home inspector.
14 Questions to Ask Before Hiring Your Home Inspector
1. What does the inspection include?
2. How long have you been in the home inspection profession?
3. Are you specifically residential inspection only?
4. Do you have any specialities?
5. Do you offer repairs or improvements as well? If not, do you have contractors that you recommend?
6. How long will the inspection take?
7. How much will the inspection cost?
8. Ask for sample reports from past home inspections.
9. How long will it take to receive the inspection report?
10. Will I be able to attend the inspection? If they say no, this could be a red flag so you should consider comparing other inspectors.
11. Are you bonded and insured?
12. Can you provide references?
13. How do you keep your expertise up to date? What training do you have?
14. Lastly, bring up any of your own concerns about the home before inspection.
Earn a 1.5% cash back rebate when buying a home in the DC metro area!
Traditionally, when you purchase a home, the agent receives a commission of 3%, paid by the seller. When you sell your home with Glass House, our agent's fee is 1%, and the remaining commission is rebated back to you (1.5% of the sales price). On homes under $500,000, our fee is $5,000, and the remaining commission is rebated back to you.
Glass House offers more for less. We work as a team, so someone is always available when you need us. We try to end each transaction with a smile and a bottle of champagne! Contact us today
Khalil El-Ghoul
"Thanks for reading! I'm passionate about empowering home buyers and sellers with professional advice and unbiased information, throughout the real estate transaction. Unlike most agents, I always put clients first. When it comes to negotiating, marketing homes, and sealing the deal, I've got the experience and knowledge you're looking for. If you have any questions about moving to VA, D.C., or MD, don't hesitate to reach out."