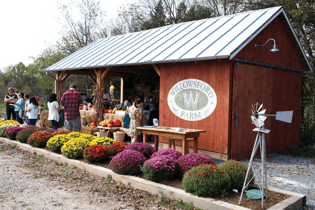 Located in Ashburn, Virginia you'll find the Willowsford community. Willowsford is a 4,000 acre development containing four villages where farming, history, family, fine living connect with gorgeous single-family homes.
This concept of community-living is one of the few in the country. The founders of Willowsford created a community focused on healthy living and nature. Residents of Willowsford are able to choose their own fresh food, "farm to table" style and enjoy the farm grown right in their own neighborhood. The concept of sustainable community living is growing all over the country. Interested? Here are 11 facts to give you a basic understanding of what the Willowsford, Virginia community is all about.
11 Facts About Willowsford, Virginia
1. Willowsford is located 11.7 (25 min) from the Dulles Airport
2. Residents of Willowsford are able to enjoy parks, meadows and trails throughout the community.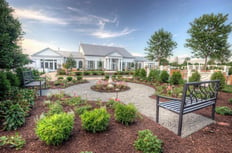 3. The Sycamore House, one of two elaborate community centers, is perfect for large events or parties. It includes a full-sized kitchen, pool, gym and lounge.
4. In the months May- November, Sundays are volunteer days for the community to help out on the farm fields.
5. Willowsford offers cooking classes for residents to learn how to utilize the local seasonal products in delicious recipes.
6. Children in the community have the opportunity to attend "farm-themed" camps and other educational experiences.
7. The homes in Willowsford are designed and built by eight uniquely selected builders in order to steer away from the "sameness" Virginia experiences when it comes to architecture.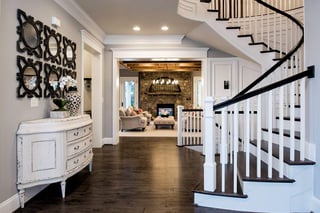 8. Willowsford won "Community of the Year" in 2012, 2013 and 2014.
9. Willowsford won the "Great American Living" award in 2015.
10. The goal is for each of the four neighborhoods to have it's own farm and become an "agri-hood".
11. The Lodge is another community center at Willowsford, overlooking Willow Lake. The Lodge has a rustic cabin-like feel to it. Residents can ride boats and canoes or camp out by the fire by the lake. You can also fish off the dock or enjoy the swimming pool.
*All photo credit goes to Willowsford Facebook Page, Willowford.com and www.teamloudoincounty.com
Thinking about moving to Willowsford?

Work with one of the top realtors for the Willowsford community and find the perfect home for you. Glass House Real Estate was named Willowsford's "Realtor of The Year" in 2015 and has extensive knowledge of the community and builders.
If you work with Glass House Real Estate to buy a home in Willowsford, you will a receive 1.5% rebate on the selling price! Learn more by contacting us today.
Khalil El-Ghoul
"Thanks for reading! I'm passionate about empowering home buyers and sellers with professional advice and unbiased information, throughout the real estate transaction. Unlike most agents, I always put clients first. When it comes to negotiating, marketing homes, and sealing the deal, I've got the experience and knowledge you're looking for. If you have any questions about moving to VA, D.C., or MD, don't hesitate to reach out."