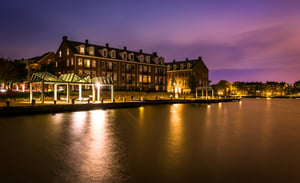 Arlington and Alexandria have historically held a spot as a stable real estate market. The northern Virginia cities offer residents an excellent quality of life and the opportunities for homeowners to achieve the American dream of homeownership.
However, today, that dream is dwindling for many. Once a place offering working Americans the opportunity to seek urban amenities at suburban pricing, the market is scorching hot. That fact means that there are fewer homes available. It has become a seller's market.
Great news for sellers. Not so great for buyers. But what is driving this fierce competition for these houses?
Factors Driving Competition in the Arlington and Alexandria Market
Let's take a look at the forces that make Arlington and Alexandria America's hottest real estate market.
1 – Location, location, location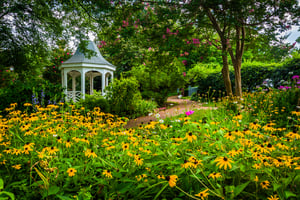 You've undoubtedly heard the real estate adage about the vital consideration of location.
Once the automobile replaced the carriage almost 100 years ago, Americans began spreading outside of city centers and into surrounding communities. They longed to spread out, have a little green lawn, and the ubiquitous white picket fence.
The fact that these communities are adjacent to Washington, DC has always been a boon for the area. Residents enjoyed a "having their cake and eating it, too" situation—great job in the city and escape to the 'burbs for family time.
This holds true today. Residents moved to Arlington and Alexandria because they achieved savings on home purchases when compared to DC prices—at least until recently when house prices in Northern VA spiked. That has somewhat leveled the playing field.
2 – Lack of available undeveloped land
Another factor weighing in is the shortage of undeveloped land.
The past almost century of suburban sprawl has taken a toll on the available land. New housing subdivisions are becoming increasingly difficult to find. In turn, prices continue to escalate. For example, the average cost to purchase a home ranges from roughly $650,000-$750,000, an expensive price tag for a middle-income family.
It's not that these cities and counties are oblivious to the problem. In fact, they are keenly aware that they have a crisis on their hands.
In 2015, Arlington implemented a master plan for housing. It called for 17.7% of their rental housing units to be affordable for a person earning an annual salary of $65,000.
David Cristeal, the Housing Director for Arlington, points out that lack of land to build those affordable apartments is a primary challenge for them.
"We have 26 square miles, and just don't have acres and acres of vacant land where a developer like Toll Brothers can come in and do 300 spec homes. We're all built out."
This leaves those middle- and lower-income families two options: knuckle down and make a higher mortgage or rent payment or move further outside of the cities and make the daily commute.
3 - The Amazon Impact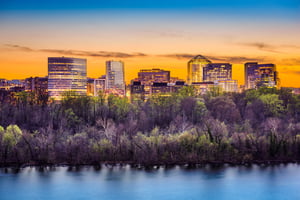 We've covered this on our blog before. But, for those new to us or others why might not be aware, Amazon selected Crystal City for their new HQ2 facility.
Amazon projects spending about $2 billion to create over 2 million square feet of space that will soar 22 stories and change Crystal City's skyline forever. Ultimately, they will bring over 25,000 well-paying jobs to the community. Many of those workers intend to live near the Amazon campus—and their wages enable them to afford the housing prices.
They call this the Amazon Effect.
Already, Amazon is making an impact on the market. The properties in the area are sold in July of 2019 in under 14 days, fewer days than the 27-day average for nearby Washington, DC. And, a staggering 57% of homes were under contract in less than two weeks.
Furthermore, the selling price of homes in the neighborhoods closes to HQ2 had jumped by 17 percent since last November, when Amazon announced their site selection.
Finding a Home in Arlington or Alexandria
This competition sounds bleak on the surface, but it really is not all bad news. In fact, if you have your heart and mind set on buying property in Arlington or Alexandria, the time is ripe—right now.
As the HQ2 project continues, housing will likely become even more competitive. However, the presence of the retail Goliath also adds stability to the region. Their presence also means more security for your investment and probably a higher selling price years from now when it's time to list your home.
The key to success in finding your dream home in Northern Virginia? Forging a partnership with an experienced real estate agent who can negotiate the most favorable outcome for you.
Khalil El-Ghoul
"Thanks for reading! I'm passionate about empowering home buyers and sellers with professional advice and unbiased information, throughout the real estate transaction. Unlike most agents, I always put clients first. When it comes to negotiating, marketing homes, and sealing the deal, I've got the experience and knowledge you're looking for. If you have any questions about moving to VA, D.C., or MD, don't hesitate to reach out."