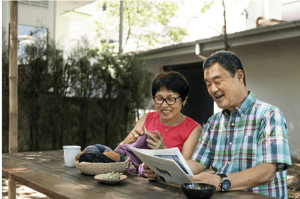 It's no surprise that most seniors want to age in place. Not only do assisted-living and nursing facilities lack the comfort and familiarity of home, they're also extremely expensive. However, aging safely at home isn't free, either. If seniors want to prevent falls and remain independent, they need to invest in the safety of their home and their own health.
Senior Health and Fall Prevention
Independent aging starts with a healthy body. Weak muscles and bones increase a senior's fall risk, and lead to more severe injuries after a fall. While age-related muscle loss, known as sarcopenia, happens to all adults, there's much seniors can do to maintain strength and balance as they age, such as:
Aerobic exercise.
Resistance training.
Tai chi and yoga.
Calcium and vitamin D supplementation.
Quit smoking.
Seniors may be tempted to exercise at home to save money, but exercising alone isn't the safest option for an adult already experiencing balance loss or weakness. Seniors with a Medicare plan that includes SilverSneakers benefits can access any one of 13,000 US fitness centers at no cost. Interested adults should review their Medicare benefits and consider switching to a plan with SilverSneakers benefits so they can exercise somewhere that has assistance nearby.
Home Safety and Fall Prevention
A strong body reduces the risk of falls and broken bones, but it doesn't guarantee seniors won't slip and fall, especially as they age into their 80s and 90s. A safe, accessible home adds another layer of security against falls and enables independence at every age.
Most aging-in-place home modifications focus on the bathroom, and with good reason. Due to risk factors like slick flooring, high tub sides, and low toilet seats, seniors are at high risk of falling while bathing or using the toilet. Seniors should assess bathroom safety in their homes and consider inexpensive modifications, such as refinishing bathtubs and installing grab bars. A full bathroom remodel improves safety further with zero-entry showers and built-in seating.
Entryways are another priority zone for aging-in-place remodeling. A senior's home should have at least one step-free entrance with ample lighting and a roof to provide cover in inclement weather. Many senior homeowners prefer to replace doorknobs with lever handles or keypad entries to accommodate arthritis.
In the rest of the home, the most important thing seniors can do is reduce clutter and keep electrical cords, scatter rugs, and other trip hazards away from pathways. If a home has high-pile carpeting, replacing it with hard floors or low-pile carpet can reduce fall risk and make the home wheelchair-accessible. However, seniors with hard floors should avoid area rugs, or they should secure them with non-slip backing to prevent tripping.
Buying an Aging-Friendly Home vs. Remodeling
Before investing in home modifications, seniors should do the math to see if buying a new home with aging-in-place features in place is cheaper than remodeling. Seniors may be able to downsize to an accessible home without increasing their housing costs. A smaller house also offers ease of maintenance for aging adults who'd rather not spend their time caring for a large home.
When deciding whether to move or remodel, senior homeowners should consider not only the cost, but also the time and inconvenience involved in remodeling. Depending on the extent of remodeling needed, a senior's living space could be disrupted for months. Moving, on the other hand, requires only a few weeks of effort before settling into an aging-friendly home.
Most people have a dream for how they want to grow old. However, without actions that support healthy, independent aging, that vision won't come to fruition. Whether a senior decides to move or stay put and remodel, what matters is creating a home and a lifestyle that supports their aging goals.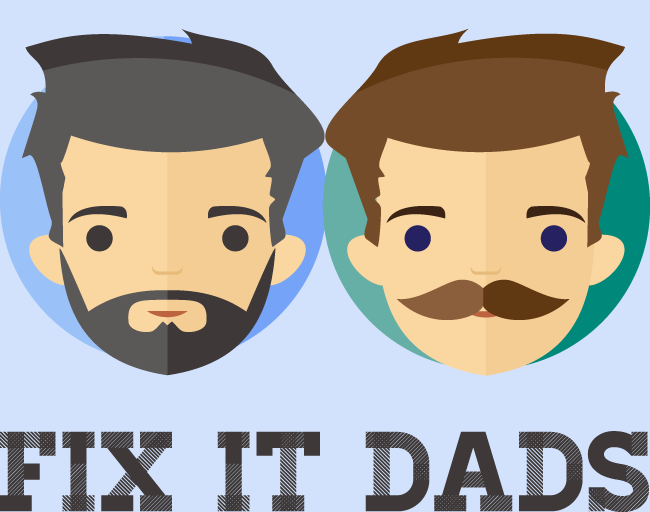 Rob Woods
Rob is a dad living in Philadelphia. He enjoys DIY projects almost as much as raising his two children. He is the co-creator of FixItDads.com, which offers tips for home improvement projects.