The unique Northern Virginia community of Willowsford is composed of four neighboring villages. The fourth village, The Greens is located south of Route 50 in Aldie, Virginia. This extraordinary southern Loudoun County neighborhood encompasses the Overlook Knoll Park & Zip Line and the Swart Farmstead Historical Site. The Grove is inspired by Virginia's scenic landscape and substantial agricultural heritage.
What Makes "The Grove" Special
This innovative community offers residents tons of outdoor appeal. Whether it's hiking or biking the 40-mile network of trails that weave throughout the Willowsford community, fishing at the 7-acre lake with family, taking a stroll through the woods, or spending the day zip lining if you enjoy the outdoors The Grove is the perfect place for you.
Photo courtesy of: https://willowsford.com/villages/the-grove/
Situated between The Grove and neighboring village The Greens, Willowsford residents regularly enjoy recreation and entertainment at The Lodge at Willow Lake. As one of the central hubs for neighbors to congregate, The Lodge is similar to a large family lake house. Inside residents indulge in the state-of-the-art fitness center, a teaching kitchen, and a great room that is frequently used for celebrations and community events like cooking classes, the community Autumn Fest, and an annual visit from Santa. Outside The Lodge, residents relish in bocce courts, a yoga and event lawn, a beautiful pool complex, and a terraced sundeck offering majestic views of the surrounding mountains. Take a stroll to the lake center that features a fishing dock and canoe launch.
What is Close to The Grove in Willowsford?
If you feel like wandering out of the self-sustainable community there are many wonderful places to venture. When residents have a hankering for dining out, shopping, and entertainment they don't have to drive too far. Wonderful eateries are found just south of The Grove such as Ciro Ristorante offering tasty Italian dishes or some of the best carne asada in Northern Virginia at t'KiLa Latin Kitchen Bar in Aldie.
When Willowsford residents want a movie night they travel to nearby Brambleton Town Center. The center also includes a library, gym, and doctor's offices. Many chain stores like Walmart, Bed Bath & Beyond, Michael's, DSW, and Dick's Sporting Goods are conveniently located at Stone Ridge and there are plans for more commercial development in the southern part of Louden County soon.
The Grove at Willowsford: An Agrihood
What is an agrihood? Agrihoods are neighborhood communities that are built around a working farm. The goal of an agrihood is to make residents feel connected to their neighbors, their homes, and the land they live on. In this type of neighborhood residents typically forgo golf courses, country clubs, and other luxury amenities and focus on a healthy, sustainable way of life. The farm becomes the central meeting place where residents socialize. The idea of an agrihood is to merge home with outdoor and natural living.
The most notable feature of The Grove and the Willowsford area is the community farm where residents regularly volunteer. With 300 acres of land, the farm produces over 150 different herbs, flowers, fruits, and vegetables. Several breeds of livestock are raised at the farm as well. Volunteers offer any specialized skills they have to ensure the production of healthy, organic foods. Whether it is carpentry, harvesting crops, or organization all residents are welcome to bring their expertise to the table.
Willowsford Kitchen is what links The Grove's residents and the farm. The in-house chef and culinary advisor use fresh farm-grown produce while teaching cooking courses and hosting culinary events. Periodically, local and celebrity chefs make appearances at The Willowsford Kitchen while treating residents to a special night of culinary events.
Homes in "The Grove" Section of Willowsford
Find your new home in this charming neighborhood with one of the three active builders in The Grove community.
Drees Homes
Drees Homes in The Grove offer hundreds of design choices and customized floor plans. The unique craftsmanship can be seen in each and every detail. Build your dream home tailored to fit your active lifestyle. Drees homes are energy efficient and built as unique and individual as you. Drees ranks among the top 30 largest home builders in the nation and is best known for the detail and attention they give to each and every homebuyer.
Beazer
For almost 100 years, Beazer has built luxury homes that families love. Offering homes built from 3 to 6 bedrooms and up to 5 ½ baths, Beazer provides a variety of floor plans. The dependable company offers Mortgage Choice where homebuyers will save thousands when lenders compete for their business.
NVHomes
NVHomes offers all the style, indulgence, and space homebuyers could ask for in a home. With floorplans starting at 3,200 square feet, NVHomes personalizes your home to fit your style. All plans include hardwood or ridged core flooring, Infinity Islands with quartz countertops, and master suites with spa baths.
We recently helped our clients sell their home and purchase a Willowsford NV home in The Grove.
A Realtor You Can Trust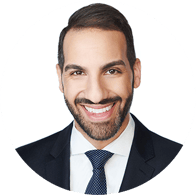 Whether you are interested in a new build by one of The Groves's three builders or you are looking to buy an existing home in the Grove I have a wealth of knowledge when it comes to the entire Willowsford community. Recently, I have had the opportunity to help several families call this community their new home and I would love that same opportunity with you. I have also been named "Willowsford Realtor of the Year" in the past and have great relationships with the community builders.
The Grove isn't just a refuge for nature buffs. Living here offers a healthier standard of living with fresh food and activity at the center of all residents' lives. Exquisite homes, countless amenities, and a real sense of community are all available at The Groves.