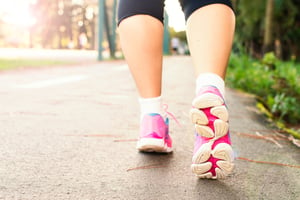 When you set out to find your perfect home, many factors will be considered. For most people, their daily commute and the amount of time they will spend in their car can influence their home buying decision greatly. Walkability is a measure of how friendly a neighborhood or city is to walking. This includes the presence or absence of sidewalks, traffic and road conditions, building accessibility, and safety. Walkability is a part of New Urbanism, a growing movement that emphasizes neighborhood walkability and an overall good quality of life.
What is a Walk Score?
A walk score measures the walkability of an address using a system that analyzes hundreds of walking routes to nearby amenities such as restaurants, bars, and coffee shops. Points are awarded based on the distance from the neighborhood to the amenities. A walk score also includes how pedestrian-friendly a community is through analyzation of population density and road metrics.
What Does it Mean to be a Walkable City?
The more points the community receives the better it is for walking and doing so safely. Amenities within a 5-minute walk are given the most points, while anywhere that takes 30 minutes or more receives a score of zero. The easier it is to get around on two feet, the more points the area receives. The score is configured to see results like this: For example, there are about 45 restaurants, bars, and coffee shops in Plain City, USA. People in Plain City can walk to an average of 6 restaurants, bars, and coffee shops within five minutes. This city would receive a higher score than a city with 200 amenities where there is an average of 2 restaurants, bars, or coffee shops within a 5-minute walking distance. To help paint a clearer picture, New York City, where it is common to walk to work every day has an impressive score of 89 while Nashville, Tennessee, a city very spread out scores a measly 28.3 walk score. The following breaks down what these scores represent:
90-100 : Walker's Paradise: No car is required for daily errands.
70-79: Very Walkable: The majority of errands can be accomplished on foot.
50-68: Somewhat Walkable: Some errands can be accomplished on foot.
25-49: Car-Dependent: Majority if errands require driving.
0-24:Car-Dependent: Almost all errands require driving.
The More Walkable, the More Healthy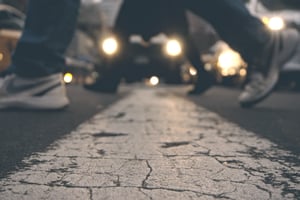 Walkability not only is beneficial to our health, but it also has incredible benefits for our environment and finances. According to a recent study, residents of walkable communities typically weigh 6-10 pounds less than residents of car-dependent areas. An overwhelming 87% of CO2 emissions come from the burning of fossil fuels. Fewer cars on the road mean less pollution. Additionally, research shows that 1 point of a Walk Score is equal to $3,250 in home value. The number of people in the U.S. that walk to work or run an errand declined 40% between 1977 and 1995. It is recommended that you walk 10,000 steps per day. Not only can Americans cut their weight by walking more, but they can also help cut carbon dioxide emissions. One recent study proposes if we traded our cars for our walking shoes just 30 minutes per day, we would burn a combined 10.5 billion calories and save 6.5 billion gallons of gas; therefore, cutting carbon dioxide emissions by a whopping 64 million tons.
Most Walkable Northern Virginia Cities
The following are the top-ten most walkable Northern Virginia cities.
CITY WALK SCORE
Arlington (22204) 69
Alexandria (22304) 60
Bailey's Crossing 60
Fairfax 54
McNair 52
West Falls Church 50
Herndon 49
Tysons Corner 48
Fair Oaks 45
Lincolnia (22312) 41
* information taken from walkscore.com
Khalil El-Ghoul
"Thanks for reading! I'm passionate about empowering home buyers and sellers with professional advice and unbiased information, throughout the real estate transaction. Unlike most agents, I always put clients first. When it comes to negotiating, marketing homes, and sealing the deal, I've got the experience and knowledge you're looking for. If you have any questions about moving to VA, D.C., or MD, don't hesitate to reach out."