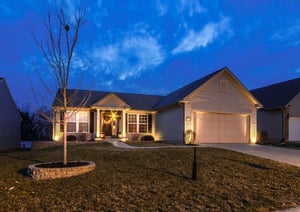 Have you been considering a refinance? With the recent home mortgage interest rate drop, we asked one of our preferred local lenders, John Pyne at Intercostal Mortgage what information is important when considering whether or not to refinance. Here's his advice for homeowners!
Refinancing Advice For Home Owners
1. What's your current interest rate?
In VA, consider refinancing if the rate has dropped more than 1/2%. In DC and Maryland consider refinancing if rates have dropped more than 1/4%.
2. Will you stay in your home enough time to recoup the transactional costs?
3. Will it ever be an investment property?
4. Are you payment driven or interest driven?
5. Should you switch types of loans?
John Pyne, Vice President & McLean Branch Manager of Th Pyne Team, goes into more detail about each of these questions and provides some key insight that may drive your thinking about refinancing in the video below.
If you'd like to learn more about refinancing or have any lending related questions, contact John & The Pyne Team.
John Pyne, Vice President
McLean Branch Manager
NMLS ID#: 396073
Direct: (703) 449 6813
Cell: (703) 855 5158
www.ThePyneTeam.com
(www.nmlsconsumeraccess.org) "Intercoastal Mortgage Company is an Equal Housing Lender"
John Pyne
John is a Senior Loan Officer at Intercoastal Mortgage Company in Fairfax, Virginia. John enjoys serving as a residential financing expert, not only for his clients, but also for the community. John strives to make each mortgage loan transaction as stress free as possible by educating his clients on all available options, answering all questions thoroughly, and being as accessible as possible. This focus on customer service is what sets The Pyne Team apart from others.
Contact John Pyne for any of your financial needs or questions.
www.JohnSPyne.com | Office: 703-449-6813 | JohnP@icmtg.com |
NMLS Registry #396073 | Company NMLS Registry #56323
LinkedIn | Facebook | Twitter