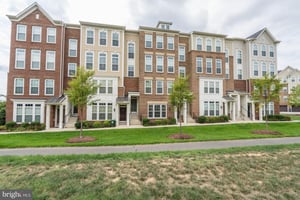 Are you interested in joining the over 3 million people who call Northern Virginia home? There are endless reasons to become a Northern Virginian; the rich history, strong economy, and the diverse culture, just to name a few. Last year, many factors affected the Northern Virginia real estate market, such as the announcement of Amazon HQ2 making Arlington its new home and Virginia Tech's new one-million-square-foot Innovation campus that will be built in Alexandria. With these new changes, there will be thousands of new job opportunities, which means demand for real estate will continue to increase across Northern Virginia (NoVA), and higher demand means increasing prices. Let's take a look at the most expensive zip codes for homebuyers in NoVA.
Rossyn 22209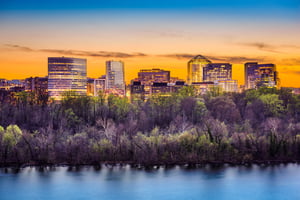 Rosslyn envelops the Arlington neighborhoods of North Rosslyn and Radnor/ Ft. Meyer Heights, taking the number one spot as the most expensive zip code in NoVA. Almost immediately after Amazon announced their HQ2 would be located in NoVA, listing prices escalated 17%, and prices are projected to continue rising. This is a very smart time to invest in a Rosslyn property as the median price of a Rosslyn home has skyrocketed a whopping 10% in the last year and is expected to rise even higher. Rosslyn has a different vibe than other NoVA neighborhoods. This quaint neighborhood is known for its incredible views of Georgetown, the Potomac River, towering oaks and elms, and beautiful Cherry Blossom trees. This neighborhood is a commuter's dream with the Rosslyn Station centrally located. Rosslyn is considered the heart of the DC area and with that prime location, residents are exposed to a diverse culture and oodles of activity that includes many community events.
McClean 22101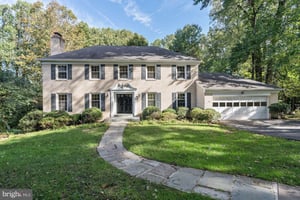 Coming in as the second most expensive zip code in NoVA for home buyers, the influential town of McLean has a small population of just over 47,000 and is one of the best places to live in the state. Most residents are homeowners in this small suburban town. According to Zillow, the average home value in McLean is $1,026,790 and forecast to rise by approximately 1.7% in the upcoming year. McLean is a popular place for retirees and is home to many diplomats and government officials due to its close proximity to the capital and the Central Intelligence Agency, just 8 miles northwest of downtown Washington DC. Not only is McLean real estate one of the most expensive real estate markets in NoVa, but it is also one of the most expensive in the country.
Arlington 22201, 22202, 22203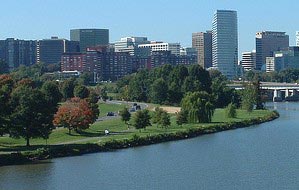 Arlington holds 6 of the 10 most expensive zip codes for NoVA home buyers, with the median home value tipping at over $700,000. Zip codes 22201, 22202, and 22203 are the third, fourth and fifth most expensive zip codes for home buyers, respectfully. Living in Arlington County brings residents a truly urban life experience with the many restaurants, coffee shops, and an electric nightlife, which makes this city popular among young professionals. Public schools in Arlington are one of the best in the country and boast an extremely low student to teacher ratio of 14:1. The average list price per square foot is $478, which is much higher than the Washington-Arlington-Alexandria Metro average of $239 per square foot. Arlington repeatedly tops the "Best Places to Live in the U.S." lists. The rich history of Arlington County is unparalleled; Arlington was once our Nation's capital and is home to Arlington National Cemetery. Living just minutes from DC gives residents tons of opportunities to experience the rich history of the city and enjoy exciting activities and events. Click here to take a closer look inside Arlington County.
Alexandria 22314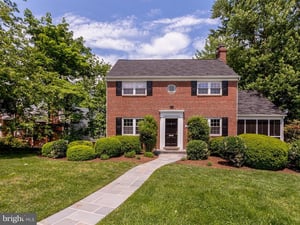 Alexandria's median home value is increasing at a steady rate; in the last year, home value has gone up over 6% and shows no indication of slowing down. The quaint area of Alexandria has a population of just over 150,000 and, like all the zip codes covered in this article, is one of the best places to live in Virginia. There are a plethora of reasons to move to this beautiful city such as the small-town feel with all the benefits of a larger city. One of the best things about Alexandria is the easy access to DC's museums, restaurants, and nightlife without the chaos that comes along with living in our nation's capital.
Cherry Blossom trees, historic museums, a diverse population, and some of the top-rated school districts in the nation awaits you in Northern Virginia. As prices continue to increase in these high demand neighborhoods, purchasing a home in NoVA is not only a smart financial investment, it's a solid decision for you and your family.
Khalil El-Ghoul
"Thanks for reading! I'm passionate about empowering home buyers and sellers with professional advice and unbiased information, throughout the real estate transaction. Unlike most agents, I always put clients first. When it comes to negotiating, marketing homes, and sealing the deal, I've got the experience and knowledge you're looking for. If you have any questions about moving to VA, D.C., or MD, don't hesitate to reach out."