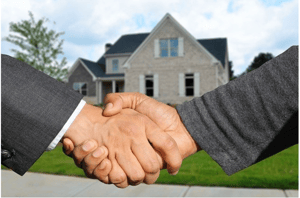 Do you intend to invest in property in the near future? You'll find the perfect property as soon as you begin looking for a new investment every once in a while. The home will be pristine, in excellent condition, and instantly sellable if you intend to flip it after purchase.
At other times, this process can become a lot more complicated. You may find the right property but it's located in the wrong neighborhood. You may find the perfect property to flip but the owner is asking too much. Or a number of other potential pitfalls can get in your way of securing an otherwise excellent investment.
To help you on your quest to become a property investor, we've shared our top five tips for property investing below. Please use this information as a guide to help you find the right property and determine if it's going to be the best fit for you based on a few critical qualifications that you may not have ever considered.
Tip #1: Understand Your Numbers before Investing
Believe it or not, some investors actually purchase property without ever creating a budget. This is a foolish way to approach investing because it can get you in a lot of trouble.
As an example, let's say you fall in love with a gorgeous single-family home selling for $400,000. Guess what? Because you failed to put together a budget, you went through the entire buying process attempting to get a mortgage only to find out that you aren't qualified because the math doesn't work in your favor.
Instead of getting your hopes up, you should determine what you can afford before you begin looking for investment properties. This way you'll know exactly how much a bank or mortgage broker will be willing to lend you when it comes time to securing a mortgage.
Tip #2: Discover the Best Property for Your Personal Situation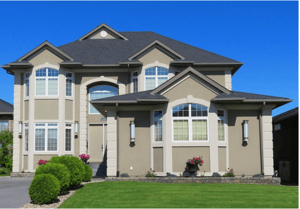 This may seem obvious, but you'll either fail or succeed depending upon your property selection strategy. You have to consider a number of different factors before making a purchase. Otherwise you could end up discovering what appears to be an excellent investment property, only to find out that it doesn't check all of the right boxes in the end.
Before signing your name on the dotted line, please consider these important factors that will help you determine if an investment property is right for you. The factors include the following:
The investment property is located in an up-and-coming neighborhood.
The investment property fits within your current budget structure.
The investment property is currently located in a trendy neighborhood that should go up in value in the near future.
The investment property's neighborhood has great schools, convenient grocery stores and pharmacies, plenty of restaurants and entertainment, and much more.
If you've discovered a property that checks off all of these boxes, then it's likely going to be an excellent choice. Most important of all, make sure it fits within your budget because things can get disastrous if you can no longer afford to pay your mortgage, property taxes, and other related expenses.
Tip #3: A Well-Maintained Front and Backyard Adds Value to an Investment Property
For some reason, some homeowners fail to recognize the value of maintaining their front and backyard. They let the grass grow too long; the bushes grow too wild, and the leaves to remain strewn about all over the place. This is a recipe for disaster and a surefire way to destroy the value of your incredible investment property.
Instead, you should focus on maintaining your front and backyard to make it look absolutely beautiful. You can put in new plants and herbs if the landscape currently looks a little too sparse. Remember to mow the lawn regularly, and if there are ugly patches in your lawn, make sure to add grass seed so that new grass can grow.
The front yard might be more important than the backyard but you should approach caring for each of them the same. Make sure to maintain a well-manicured lawn, regularly trim the hedges, and clean up any leaves and debris scattered about the front lawn.
If you approach home maintenance this way, your property will remain looking beautiful and your property value will not deteriorate due to neglect.
Tip #4: Avoid Paying High Interest Rates at All Costs
As an investor, it's necessary to avoid paying high interest rates. If you take out a high interest loan, you'll end up spending all of your potential profits on mortgage interest payments.
These heavy interest payments could end up sinking your investment. So avoid paying high interest costs all together because they are just too expensive and they make successful property investing too hard to accomplish.
Tip #5: Avoid Paying Too Much When Purchasing an Investment Property
Sometimes it's going to be tempting to pay top dollar for an investment property. You should avoid this especially in the beginning when just starting out.
Paying a hefty amount for an investment property will mean that you'll have to pay higher expenses. This can become financially draining if you barely have enough money to stay afloat.
Try starting out by purchasing an investment property for about $150,000. And move up to bigger and better properties as you get more comfortable as an investor.
Final Thoughts
When you become a property investor, you need to maintain realistic expectations. Not every investment is going to be a home run. Some investments will barely break even while others will produce a big payday every month. Just keep your expectations in check, do your best not to make any mistakes and you'll find success as a property investor in no time at all.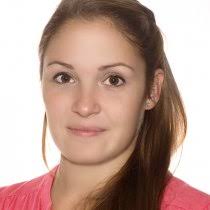 Ashley Lipman
Ashley is an award-winning writer who discovered her passion in providing creative solutions for building brands online. Since her first high school award in Creative Writing, she continues to deliver awesome content through various niches.