Located in Loudoun County, the picturesque suburb of Washington D.C. runs along the Potomac River just 45 minutes from The District. The small community of Sterling, Virginia is an ideal location for professionals wanting to live near the historical roots of Virginia while still in close proximity to DC or as a wonderful weekend getaway. With a population of just over 30,000, Sterling offers a family-friendly, small-town vibe that includes an active social life with plenty of restaurants, nightlife, and recreational activities.
Neighborhoods in Sterling, VA
The green, tree-lined streets of Sterling are filled with charming condominiums, spacious townhomes, and Georgian-style and brick colonials. After a long day of dealing with traffic and tourists in the city, residents enjoy the quiet, relaxed pace Sterling offers. With shopping centers and eateries in close distance, Sterling residents literally have everything they need within minutes of home. Low crime rates, highly-rated schools, community get-togethers, and friendly neighbors make Sterling a delightful place to visit or call home.
Things to do in Sterling, VA
Algonkian Regional Park
Visitors can spend days roaming the 838 acres of Algonkian Regional Park taking part in the numerous activities offered. Tee it up at the park's 18-hole golf course, bring the family for a day of fun at Volcano Island Waterpark, and jump in a kayak to explore the Potomac River. The park offers a variety of hiking trails including the horse-friendly "Dr. Ira Gibson Trail." Mini Golf, Paddle Tours, and fishing are just a few of the recreational activities visitors enjoy. With so much to do, stay the weekend at one of Algonkian's riverfront private cottages ranging from 2 to 5 bedrooms along with kitchens and beautiful decks that provide breathtaking views of the Potomac River.
Claude Moore Park
Take a long, pre-dinner stroll through the forests of Claude Moore Park. With a myriad of fauna and flora, the park is a popular destination for locals. Natural habitats, historic areas, educational opportunities, and recreational facilities are all available at this endearing park. Be sure to stop at the visitor's center where brochures of the Claude Moore Lanesville Area Walking Tour are available. Experience the Vestal Gap Road which was a major route settlers followed between Alexandria and Shenandoah Valley. The famous road was used as a byway for troops during the French and Indian War. Both the Declaration of Independence and the Constitution were delivered using the Vestal Gap Road. The park is also home to the 1779 Revolutionary War-era Lanesville Ordinary which is a two-story, side-gambled frame house.
Heritage Farm Museum
Located on the grounds of Claude Moore Park is the Heritage Farm Museum. The space is small but every inch of it is packed with information about the area's rich farming history. Children will love shopping at the old-fashioned country store, where they can act as shop-keepers while running the cash register, and riding the toy tractors and horses. The museum provides a one-room schoolhouse and an old-fashioned kitchen that includes an ice-chest, washboard, water pump, and pots and pans allowing children to get lost in their imagination. And don't forget to visit the life-sized cow that can be milked along with the chicken coupe where eggs are collected.
Crooked Run Brewing
After a long day of sightseeing treat yourself to a cold beer and a great meal at local favorite Crooked Run Brewery. Situated in the industrial area of Sterling off Davis Drive, the Brewery keeps 10 to 12 delicious beers on tap. Around town, they are famous not only for their tasty beers, but also for their mouthwatering tacos. Depending on the time of year, sit inside and watch the game or outside, where dogs are welcome, on the spacious patio enjoying a clear Sterling, Virginia night.
Featured Listing
SOLD: 46788 Manchester Terrace, Sterling VA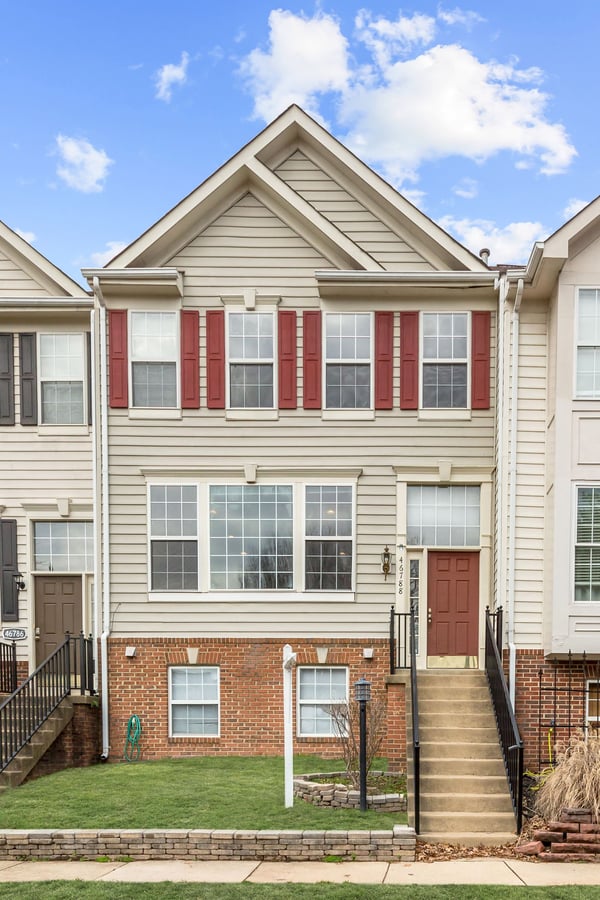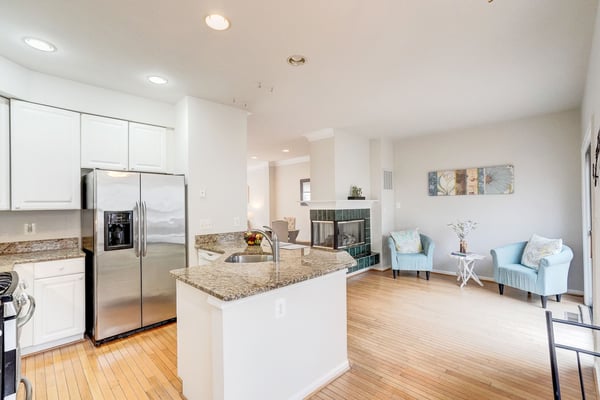 Sold: $452,000 | Listed: $449,900 | 28 days on market
View property website for more photos & information
Whether you are looking to temporarily escape the bustle of the city or want to find a home with a small-town feel, Sterling is a great way to spend a weekend or build a lifetime of memories.
FEATURED IMAGE COURTESY OF TRIPADVISOR.COM
Khalil El-Ghoul
"Thanks for reading! I'm passionate about empowering home buyers and sellers with professional advice and unbiased information, throughout the real estate transaction. Unlike most agents, I always put clients first. When it comes to negotiating, marketing homes, and sealing the deal, I've got the experience and knowledge you're looking for. If you have any questions about moving to VA, D.C., or MD, don't hesitate to reach out."