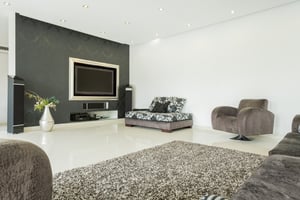 Are your planning a move to the Maryland suburbs of Washington, DC? You're probably facing a long and overwhelming list of tasks. And near the top is the set up of your utilities. Because you have so much to take care of, we hope to help you check off that to-do list. Therefore, we are providing you with the resources you need to get those utility services connected.
Suburban Maryland (Washington DC) Utilities
New homeowners moving to the suburban areas outside of Washington, DC will contact these providers to connect their utility services
Potomac Electric Power Company (aka PEPCO)
Some households in suburban MD will utilize PEPCO for electricity service.
One important note. You have just thirty (30) days from the date which you close on your new residence to call PEPCO and start your services with them. Once you contact them, they schedule a service start date for your household and turn on the power at 8 am on that day.
Deposit?
Perhaps. Frequently, they do not charge a deposit. However, if you have any previous unpaid balance with them, they will request payment on that amount. Additionally, they may assess a fee.
Starting service:
Complete the online form, here
Call 202.833.7500
First Energy
Homes that don't utilize PEPCO will fall under First Energy. This includes parts of Carroll, Frederick, Howard, and Montgomery Counties. They provide a handy service map you can check, here.
Deposit?
First Energy bases deposits on a credit check that's required of new customers. After you make 10 out of 12 on time payments, they credit that money to your account. You will receive any interest on the deposit as a credit on your bill each month.
Starting Service:
Complete their online new customer form, here
Call 888.544.4877
Washington Gas
Your new house might (or might not) be connected to natural gas services. The area's natural gas provider is Washington Gas. You can call them to turn the gas on in a home that already has connections in place.
Alternatively, you might wish to contact them to learn about how to switch to natural gas, if you're interested. To see if your new residence is serviceable by the company, click here.
Deposit?
Washington Gas runs a soft credit inquiry to determine whether or not they will collect a deposit. They will also assess either a service initiation fee (for homes with existing gas service) and/or a set-up fee (for homes newly adding gas).
Starting service:
Complete their form online, here
Call 844.927.4427
Washington Suburban Sanitary Commission (water and sewer)
You will also need to get in touch with Washington Suburban Sanitary Commission (WSSC) to start your water and sewer services.
However, your title company must initiate the service transfer from the old homeowner to you. Thus, you should note the water meter reading prior to closing on your home.
You must complete the paperwork by completing the online form, here. Should you need to contact WSSC with any questions, their phone number is 301.206.4001.
Cable and Internet Service Providers
Many companies provide combo packages that discount cable and internet services. Some also offer stand-alone services. Be aware that some of these providers require contracts and some do not.
Additionally, they might request you pay installation fees, equipment rental fees, and deposits. Therefore, be sure to ask the customer service agent all your questions. Here are the numbers to reach these services.
DirecTV (Satellite Television):
Dish Network (Satellite Television and Internet):
Verizon FiOS (Cable and Internet):
You can check whether service from the cell phone giant is available in your new house, here.
Comcast Xfinity (Cable and Internet):
You can bundle both internet and cable services for discounts on the monthly fees, or you may order them separately with Comcast Xfinity. Click here to see if your new house is in their service area.
Order your installation online, here
Call 800.934.6489
Setting up Your Suburban Maryland Utilities
A move-in is exhausting, and the only thing worse is making all those phone calls to connect utility services! Hopefully, you find this list valuable as you check these calls off of your long list of to-dos.
As you discuss what you need to do with each utility company, take careful notes. This will allow you to reach the agent again, in case you do have any issues or think of additional questions.
Khalil El-Ghoul
"Thanks for reading! I'm passionate about empowering home buyers and sellers with professional advice and unbiased information, throughout the real estate transaction. Unlike most agents, I always put clients first. When it comes to negotiating, marketing homes, and sealing the deal, I've got the experience and knowledge you're looking for. If you have any questions about moving to VA, D.C., or MD, don't hesitate to reach out."