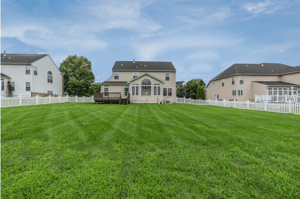 Selling your home is one of the most stressful experiences in life, but it's one of the most special feelings as well. This is the beginning of a new era, especially if you've already found a place you're going to move to next. Still, selling your home takes a lot of preparation and hard work, and you'll have to make lots of different decisions. One of them is whether to renovate your property before selling it or not. If that's something that's bothering you as well, here's what you need to know about this project.
Boost the value
There's one major reason why lots of people invest in home renovation projects before putting their home on the market – boosting its value. No matter which renovations you opt for, you're always going to add value to your home, and thus earn more money than you normally would.
And if you stick to projects that are very lucrative – renovating the kitchen and the bathroom, installing energy-efficient add-ons, and updating the exterior space – you'll earn even more. So, boosting the value of your home is a great idea, as long as you have enough money to do it.
Check the budget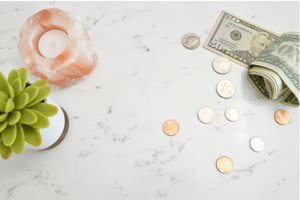 However, the problem with this idea is money, and what if you don't have enough? Investing in your home right before selling it makes a lot of sense in the long run, but unless you have enough money right now, you won't be able to do much. That's why you need to look into your financial situation and assess your home budget.
You might opt for cheaper solutions and renovation projects that don't cost too much, thus minimizing the amount of money you waste. Fixing broken windows, installing stone veneer, repainting exterior walls, and replacing the gutters shouldn't be too costly, but will still mean a lot when your potential buyers arrive. These projects will help you make a great first impression and boost your curb appeal, which is always good.
DIY projects
If none of these work, you need to go back to basics and discover a few DIY projects. These might seem like a lot of work at first but are actually easier to handle than you'd think. It's all about getting prepared and knowing exactly what you can and can't do.
Start with a few simple projects. Fix your kitchen lighting, get some new living room furniture, and install those protective entry doors that will boost both your curb appeal and the value of your home. After that, continue testing your DIY skills with projects like adding attic insulation, repainting the interior walls, and replacing your exterior siding. Keep in mind that all of these projects are simple yet highly effective, and could, therefore, do wonders for your selling price.
Avoid certain projects
No matter how amazing these renovations are, not every project will do you good. What's more, some of them might even turn out to be counterproductive and actually make you no money at all. These are the projects you should avoid at all costs and definitely not invest your money in them.
Installing a swimming pool, updating the décor, adding a sunroom, purchasing new kitchen appliances, fixing the floors, finishing the basement, and replacing the roof are just some of these projects. They all look amazing but are rather pricey, and the chances are you won't be able to get your money back.
Renovating your home before selling it is a great idea, but only if you do it the right way. Find the perfect projects, define your budget, and stick to ideas that are guaranteed to have a proper return on investment.
Emma Joyce
Emma B. Joyce is a blogger based in Australia. She is a true home decor and DIY fanatic. Finding new designs and patterns is her daily task. She got hooked on home accessories and decorations during her traveling and now cannot stop searching for new inspiration. Emma is an editor-in-chief on the Smooth Decorator blog.