As we enjoy the cooler fall weather, the frigid Wint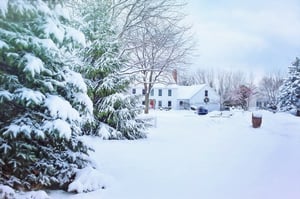 er temperatures draw even closer. Now it the time to tackle those tasks that will ready your home for the coldest season. Spending these precious fall afternoons prepping for winter offers you two advantages. First, you'll enjoy some last productive time outside in your yard before the snow flies. Secondly, your property will be snug when you finish this outdoor home maintenance checklist.
Checklist: 7 Fall Home Maintenance Tasks
1 – Inspect your roof
Your roof is the very structure that keeps you warm and dry. And, it's an area where you can find heat loss that skyrockets your winter heating bill.
To perform a roof inspection, enlist the aid of a helper to help steady the ladder. Ascend and look for damaged, loose, or missing shingles. Also, keep an eye open for nails that have popped up from their holes, exposing gaps that will allow moisture to penetrate. Finally, check the flashing and trims for gaps or leaks.
Make a supply list, head to the hardware store, and make those necessary repairs before the weather gets colder.
If you feel unsafe about inspecting your roof yourself, call a local roofing company. Most will offer this service for a small fee.
2 – Clean your gutters
While that ladder is already in service, clean your gutters and downspouts. A blocked gutter causes a backup of water. During a cold snap, that water continually freezes, melts, and refreezes, forming an ice dam. This can block your attic air vents and damage your roof.
Use a hand trowel to remove wet debris, bird nests, and trash from your gutters. Then, use your hose and clear the downspouts.
3 – Fall lawn care
Fall is an optimal time to put down weed and feed products one last time. The daytime temperatures are still conducive to healthy root growth as the lawn recovers from the summertime punishment from the sun.
Remove all leaves, as wet leaves cause molds and mildews. Cut the grass one last time. Aerate and apply the weed and feed product. Come springtime, you'll have the greenest lawn on the block.
On a final note, sharpen your lawnmower blades before your store your machine away for the winter. That will ensure it's ready to roll when you get the spring gardening bug.
4 – Call for HVAC inspection
HVAC inspection is another important job. However, it's not a DIY project for most homeowners. While you can give the unit a once-over to make sure that it operates and you can vacuum debris from the unit, the rest is relatively technical.
Nevertheless, make a note to call for an inspection and pre-season maintenance. This will help make sure your HVAC is in tip-top condition before the coldest days arrive.
5 – Window replacements
If you've been putting off the investment in replacement windows for months, it's decision-making time. New windows can mean lower heating costs now…and reduced air conditioning costs next summer.
How can you be sure that you need new windows? Here are a few signs:
You feel drafts near the window
Your home doesn't heat or cool evenly
Condensation builds up between the glass panes
Cracks or runs are present in the panes
You have single panes
Wood window frames are rotting
Bugs crawl in around the windows
This investment is substantial. However, it boosts your curb appeal and will make your property more comfortable through the long months ahead. And, fall is a fantastic time to purchase windows, and the dealers offer late-season deals.
6 – Secure your patio furniture
Clean your patio furniture and ready it for winter storage. Along with the cold temps, you'll likely experience blustery weather. That wind, combined with the heavy weight of snow, can damage these pieces.
Secure them in a shed and loosely cover them with a tarp to keep them free of dust until you are ready for them again.
7 – Pressure wash your exterior surfaces
Before the weather grows even cooler, take time to pressure wash your home's exterior siding and masonry, your walkways, porches or decks, and driveway.
This job is easier to do now because your patio furniture and extra "things" are now stowed away.
Immediately, your house will have a brighter appearance. You will eliminate any mildew that is staining your siding before it creates permanent stains.
As a bonus, you'll create a pristine backdrop for all that holiday outdoor décor. And, you will track less dirt and grime in on your shoes for a few weeks.
Performing a Home Maintenance Checklist
These are a few basic actions every homeowner should take in prepping their house for the winter months. However, don't feel you must DIY each of these items alone. If you work too many hours to keep up with all of it, hire help to accomplish these tasks. The important thing is to get these checklist items completed before the snow arrives so that you can enjoy the beauty of your home even during winter.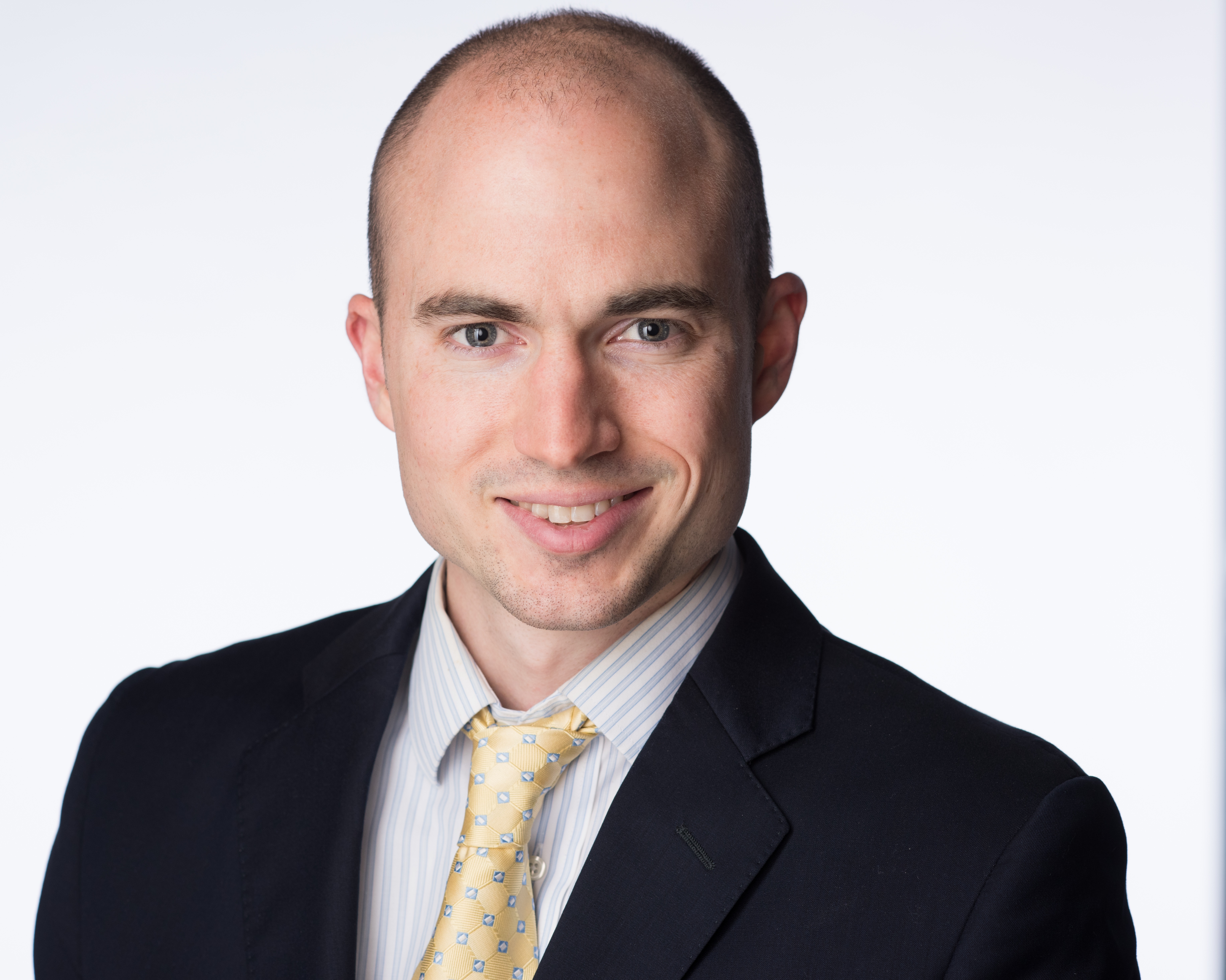 Jeff Leighton
Jeff is a Glass House real estate broker with nearly 10 years of experience in the Washington DC real estate market.