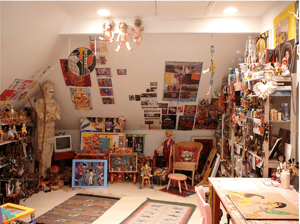 When you have to get up and find something in your attic, do you get a headache? Do you dread spending time there because it's drafty, dark, and crammed with useless things? If the answers to these questions are "yes", we've got news for you: it doesn't have to be like that! You can make your attic look so neat and tidy that you'll want to spend time there, and finding things won't be a nightmare anymore. If you're looking for alternative ways to store things in your attic, we're here to help you out.
Wall-to-wall storage
If you're hoping to organize your attic and turn it into an office, you really should consider wall-to-wall storage. You will need a good desk for your computer as well as a comfortable chair to sit in, but what about the rest? You will need to keep all of your paperwork, stationery, bills, orders, and printers in order, and there is no better way to do so than having an entire wall turned into a storage section. What is more, this kind of storage will also allow you to display some decorative items too so that the room doesn't seem too utilitarian and cold.
Label those boxes
If you're using your attic as a warehouse, every inch of spare space is most likely covered in plastic and cardboard boxes, old bags, and even discarded toys and pieces of furniture. In order not to get lost every time you need to retrieve something from your attic, you should take time to rearrange and label each and every box you keep there. It might not be an easy task, but it will save you a lot of trouble in the future. You could also keep different colored boxes for reference: yellow for old toys, green for books, red for memorabilia, and blue for decorative pieces. If you're using plastic boxes, print out a label and stick it to the outside of the box, so you don't have to open it to see what's inside.
Add shelves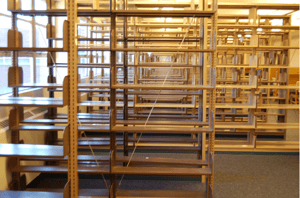 Regardless of whether you're using your attic as a storage unit, an office, or a spare bedroom, without shelves, you will feel like you're being buried under a mountain of things. Simple wire shelves are one of the best storage solutions for attic spaces because they are lightweight and easy to assemble, and can hold up a lot of weight. You can use them to keep all of your boxes, files, or clothes organized. Make sure you measure the attic space before you get your shelves and see if you're going to need to make small adjustments to the shelves you've bought.
Use the space under the eaves
Sloping ceilings in the attic give people headaches when they're buying furniture or looking for the right storage solutions, but they can also be a good thing. You can easily add storage space in the eaves of your attic – sometimes a simple enclosed space that has an access hatch will do the trick. You could also get cupboards that have drop-down doors or build a recessed shelf. The best thing is that you can do this no matter what you're using your attic space for and the end result will be elegant, stylish, and neat.
It doesn't matter if your attic is a whole upper story to your home, a miniature loft over your garage or just a tiny space meant to be used for roof insulation, you still have to make sure it's neat and well organized. Even if it's not fit to be used for storage, you can still find a way to make it an asset to your home if you organize it well. Make a plan, roll up your sleeves, and turn your attic into something you'll be proud of.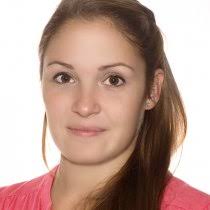 Ashley Lipman
Ashley is an award-winning writer who discovered her passion in providing creative solutions for building brands online. Since her first high school award in Creative Writing, she continues to deliver awesome content through various niches.