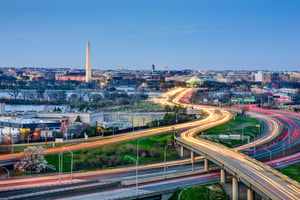 Each year, the Washington DC metro area becomes an even more popular place to settle down; because of this trend, demand for homes is at an all-time high. In order to satisfy this need, new construction homes are on the rise. In 2019 alone, close to 9,000 apartments in the Washington DC Metropolitan area were built, and new builds continue to be a trend throughout the DC. area. Mayor Browser's goal to build 36,000 units of new housing by 2025 may run into issues due to many DC neighborhoods that are zoned exclusively for single-family homes.
Why Everyone is Moving to The DC Metro Area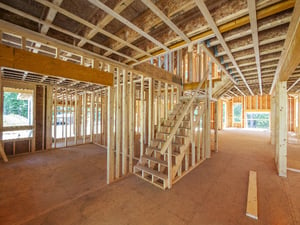 Washington DC or "The District," as locals call it currently ranks at number 10 for cities in the U.S. building the most homes. So, why are the masses flooding the streets of our nation's capital? The area's economy has steadily expanded over the last two decades. The region's abundant employment opportunities are a large reason for the boom in population. This extreme growth in residents of the metro area has expanded the population from 4.8 in 2000 to over 6 million in 2019, making it the 7th largest metro area in the country. Estimates show that the area will need 240,000 more housing units in the next five years to keep up with the rise in population.
In 2017 Amazon announced its corporate headquarters would be built outside of DC in Arlington, Virginia. The mega company estimates its presence will bring over 25,000 new jobs to the metro area. Virginia Tech's decision to partner with Lionstone Investments in building its one-billion-dollar Innovation Campus in Alexandria will bring many new job opportunities to the community, as well.
Popular DC Metro Areas for New Builds
Like most large metropolitan regions, Washington D.C. is facing an intense housing supply crunch. It's near impossible to build anything except single-family homes in DC's affluent neighborhoods; the zoning does not allow for duplexes, fourplexes, townhomes, or apartments. That means surrounding suburbs will be home to many new builds. However, many new luxury high-rise apartments are being developed throughout the city limits of Washington DC.
Bethesda, Maryland
Bethesda, Maryland, which is located about six miles outside of the capital city, is experiencing a residential development boom. This community is a family-friendly urban center whose paramount live theater, extravagant shopping, and nationally ranked schools, including the number one Maryland high school, Walt Whitman High, make it a desirable residential destination.
Arlington, Virginia
Just 20 minutes from the heart of DC sits Arlington, Virginia. For home buyers wanting to live in DC, Arlington resembles an extension of the capital city. With more available land to build on, Arlington is preparing to see numerous homes built in the next few years. The Highlands development is set to be built by 2021 and will be located in the affluent neighborhood of Rosslyn. This 27-story building will offer 912 residential units which will be a mix of apartments and condos. Providing picturesque views of the DC skyline, a 24-hour concierge and rooftop entertainment, this new build promises to be one of the most sought-after places to live in the DC area.
Chevy Chase, Maryland
For homebuyers searching for new build single-family homes, they may be able to fulfill their wish in the suburb of Chevy Chase. Not to be confused with Chevy Chase, DC, Chevy Chase, Maryland is considered one of the region's high-end suburbs. This piece of paradise has virtually no commercial districts. Although this suburb has seen a rise in population, the neighborhood remains a quiet area that is extremely family-friendly.
The Washington DC metro area is forecast to continue major growth. With endless job opportunities, top of the line education institutions, and a variety of suburbs offering culture, community, and peace of mind, this city's boom in economic and population growth is just beginning.
Khalil El-Ghoul
"Thanks for reading! I'm passionate about empowering home buyers and sellers with professional advice and unbiased information, throughout the real estate transaction. Unlike most agents, I always put clients first. When it comes to negotiating, marketing homes, and sealing the deal, I've got the experience and knowledge you're looking for. If you have any questions about moving to VA, D.C., or MD, don't hesitate to reach out."