No matter how big your home is and how much time you spend there, upgrading it is a must. This may not be your most favorite thing in the world, though, especially if you can't afford a big budget. But, this is something you have to do, so try to find home upgrades that are affordable, practical, and effective. If you too want to do that, but don't know how, here are a few ideas.
Upgrade your insulation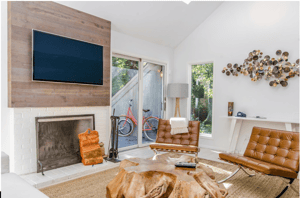 It doesn't matter how old your home is – unless it's properly insulated, it will cause you problems all year long. It's true that newer homes have fewer problems with insulation, but that's not always the case. That's why you need to insulate your home right now and don't be afraid to invest money in this upgrade.
Home insulation comes with a number of benefits, making your home cozier, nicer and more sustainable than ever. You can probably do this by yourself, but relying on experts is a much better idea. So, talk to insulation experts and find a solution that will benefit your home and your family the most.
Upgrade your doors and windows
People living in old houses have a big problem with their outdated doors and windows. These don't look visually appealing and aren't really reliable, so they could cause you quite a few problems. From not protecting you against burglars to preventing proper indoor temperature regulation – old doors and windows are the worst!
Luckily, replacing them isn't that hard, so you need to do that as soon as you can. You can even perform these home upgrades on your own, thus significantly lowering their costs and saving a few dollars. Just talk to someone with experience first, and learn what exactly you need to do. If you aren't afraid to think outside the box, you could find amazing solutions that are simple, but very effective.
Upgrade your security
Unfortunately, installing new doors and windows doesn't mean you're done protecting your home and your family. You could be living in the safest neighborhood in the world, and still become a victim of a crime. Burglars and thieves are now more skillful than ever, and you need to find a way to do something about it. That's something homeowners all over the world, from Canada to Australia, know, and are getting more and more proactive.
Those in Australia, namely, are getting interested in reliable security systems and finding ways to incorporate them into their homes. They might want to look into those experienced security companies from Gold Coast that could do wonders for their safety. From professional surveillance systems to hidden cameras, these things could really mean a lot to your safety. That's why you should think about this upgrade as soon as you can.
Upgrade your kitchen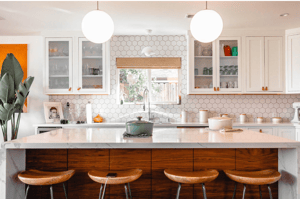 Even if you don't like cooking, you still have to provide your family with three healthy meals every single day. That's why you need to upgrade your kitchen from time to time, making it as functional and practical as possible. This is easy in big kitchens that have lots of space, but even tinier ones are still ready for upgrades.
Start by installing a new kitchen island, updating the cabinets, spicing up the backsplash, and adding some new appliances. After that, focus on the pantry and the storage space, making sure you use every inch you have. Keep in mind that these upgrades go a long way and could really add value to your kitchen. This will, consequently, boost the value of your home and make a big difference if you decide to sell it. That's why you shouldn't be afraid to invest your time, energy, and money into this project.
Besides these upgrades, there are a few more ideas you could look into. Upgrading your floors, for instance, could make your living space look cozier and more welcoming than ever. Also, think about making your home more sustainable and energy-efficient by buying new eco-friendly appliances and using LED light bulbs. Finally, reconsider your storage ideas and find ways to give every member of your family even more storage space. These things might not seem that important at first but will definitely make your home nicer than it's ever been.
Emma Joyce
Emma B. Joyce is a blogger based in Australia. She is a true home decor and DIY fanatic. Finding new designs and patterns is her daily task. She got hooked on home accessories and decorations during her traveling and now cannot stop searching for new inspiration. Emma is an editor-in-chief on the Smooth Decorator blog.