My name is Khalil El-Ghoul and I am the Principal Broker of Glass House Real Estate. My team and I are here for your every need and provide you with expert guidance from home showings, to negotiating strategies, to getting the deal done. You'll find my team of well-trained & salaried agents is dedicated to giving you the best experience and purchase outcome.
Real Estate agents representing buyers typically receive a 2.5-3% commission paid by the seller. At Glass House, we keep only 1% of the sales price and rebate the remaining commission to you; typically 1.5% of the sales price toward closing costs or issued via a tax-free check. Glass House has a $5,000 minimum commission. More about the real estate rebate process here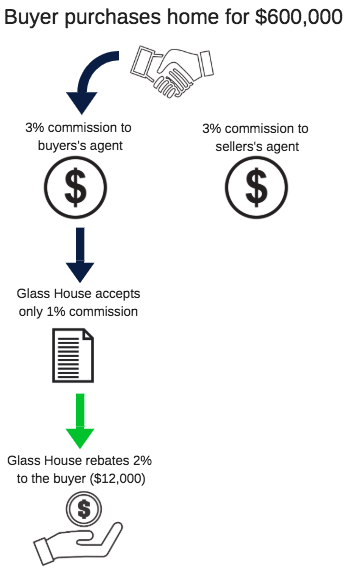 Ready to get started?
Khalil El-Ghoul
"Thanks for reading! I'm passionate about empowering home buyers and sellers with professional advice and unbiased information, throughout the real estate transaction. Unlike most agents, I always put clients first. When it comes to negotiating, marketing homes, and sealing the deal, I've got the experience and knowledge you're looking for. If you have any questions about moving to VA, D.C., or MD, don't hesitate to reach out."