Best known for its picturesque, tree-lined streets and serene ambiance, the McLean neighborhood of Chesterbrook spans both sides of Chesterbrook Road and is bordered by Oak Street to the south, Pimmit Run to the east, and Little Pimmit Run to the north. Just minutes outside of Washington DC and Arlington, the highly sought-after neighborhood offers beautiful homes, a tight-knit community, highly-rated schools, and a short commute to the capital.
Neighborhood Characteristics
Chesterbrook is one of the wealthiest neighborhoods in the country and is among the best neighborhoods for families in Virginia and the U.S. Residents are highly educated and generally work in professions such as executive management and government. The neighborhood is also home to a large population of work-from-home employees.
In addition to Chesterbrook being an excellent choice for professionals with families, it is also a popular choice for active retirees. Families send their children to top-rated schools such as public schools Chesterbrook Elementary, Longfellow Middle School, and McLean High School. Many outstanding private schools like Brooksfield School, St. John's Academy, and Georgetown Day School are located nearby.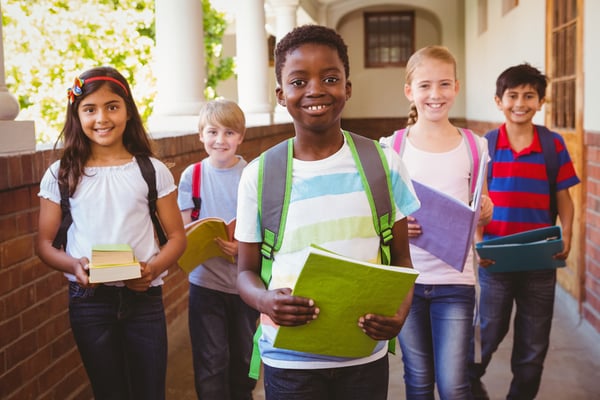 Community Events
This picture-perfect neighborhood is just as active as it is beautiful. The Chesterbrook community holds several annual events. The annual Halloween Block Party is always a great time. Youngsters dress up, trick or treat, and engage in a costume party while hundreds of neighbors gather to eat, drink, play games and enjoy the lively party.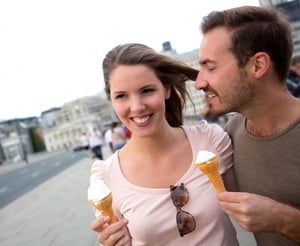 The annual end-of-school-year ice cream truck has kids from 1 to 95 smiling ear to ear. The community's annual celebration of the end of the school year and the welcome to summer features Scoops2U serving up sweet treats to the entire neighborhood.
Driving through the streets of Chesterbrook it is not uncommon to see children making a buck with their homemade lemonade stands. Book clubs, Bunco nights, and community cleanup days are popular in this neighborly community.
The Chesterbrook Woods Citizens Association (CWCA) provides the community with information, advocates civic welfare, and promotes improvements affecting the area including neighborhood security. The CWCA is the voice of the local government and pays for many of Chesterbrook's improvements that keep this neighborhood looking first-class such as snow removal throughout the winter months.
Homes in Chesterbrook
The majority of homes in Chesterbrook are large to medium-sized single-family homes and townhomes. A number of residences were built between the early 1970s and late 1990s. Unlike many neighborhoods that consist of a mixture of architectural styles like apartments, townhouses, and condos Chesterbrook is almost exclusively townhomes and detached single-family homes.
Many new construction homes are popping up throughout this unsurpassed community. Paramount Construction Inc. offers new builds in Chesterbrook with a promise to never design or build the same home twice on lots up to 15,000 square feet.
Toll Brothers Retreat at McLean & Mehr Farms features 3 unique home designs that range from 4,300 to well over 9,000 square feet. With premium finishes and a flawless selection of interior designs, Toll Brothers helps each homeowner tailor their own unique home. Retreat at Mclean & Mehr Farms is located inside the beltway with easy access to I-495 and Routes 7, 123, and 267.
The Chesterbrook community of McLean, Virginia allows homeowners to check off everything on their "want in a house" checklist. With easy access to Washington DC, Arlington, and Tysons Corner, a real neighborhood feel, exquisite homes, and highly-rated schools Chesterbrook is a have-it-all community.
Khalil El-Ghoul
"Thanks for reading! I'm passionate about empowering home buyers and sellers with professional advice and unbiased information, throughout the real estate transaction. Unlike most agents, I always put clients first. When it comes to negotiating, marketing homes, and sealing the deal, I've got the experience and knowledge you're looking for. If you have any questions about moving to VA, D.C., or MD, don't hesitate to reach out."