Thinking about a possible move to the DC metro area? Unsure where to settle once you get here? Give some serious consideration to settling down in Northern Virginia. Today, I'll look at six things you will love about living here.
Take a look.
1 – The Diverse Culture
The DC metro area draws people in from all around the globe. You always have the chance to meet new friends and explore new cultures. The diversity makes it an always intriguing place to live.
You'll find that global attitude in local art exhibits, cultural festivals, and even by attending various worship services. There is no shortage of diverse culture here.
2 – Sense of Community
Virginians are known for being hospitable people, and you will see that quickly in the sense of community here. While it's a large metro area, we retain a certain something special—a sense of small-town values that you don't always find in other big cities.
We are proud of our down-home roots and love nothing more than sipping a tall glass of sweet tea on the porch with our neighbors. However, we are also welcoming to all newcomers.
3 – Excellent School Systems
The local public schools in Fairfax, Arlington, and Loudoun Counties are among the top districts in the state of Virginia. We equip our schools with excellent teachers and technology. These benefit the students and instill a love of learning.
Our students graduate the public schools ready for life, whether that's on to college, the military, or working.
4 – World Class Shopping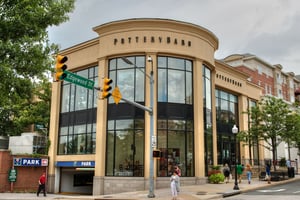 Residing in Northern Virginia grants you access to world-class shopping destinations. From enormous malls that allow you to shop for all your sundries under one roof to charming local boutiques, it's a shopper's paradise.
Some of the beloved shopping destinations here are:
Ikea (Fairfax)
Tysons Galleria Shopping Center (McLean)
Manassas Mall (Manassas)
Shopping is never more than a short drive away!
5 – Access to National Treasures of DC
If you are newly arriving from another part of the state (or country), you'll find easy access to our national treasures.
By this, I mean that some of the nation's top tourist destinations are right on our doorstep. Or, at least across the river!
Of course, downtown DC offers so much to the newcomer (as well as long-time residents). A few things you can do after you settle in include:

Walk the National Mall and see the famous monuments
Tour the Smithsonian Museums
Visit the National Zoo
And, you'll realize soon that those are all free activities to do.
6 – Greenways and Bicycle Paths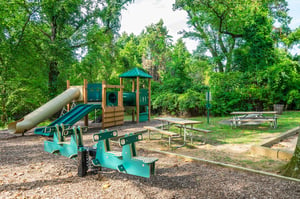 For those who enjoy bicycle riding and walking for fitness will enjoy our extensive Greenways system. Bicycle paths connect throughout the area and offer you access to a safe ride away from the traffic. It's an excellent way to explore the region and take in the scenery.
7 – We Are Steeped in History
While we already mentioned that Washington DC provides many historical sites, we have no shortage ourselves!
Here, are a few historic sites that we are proud to have in our area:
Mount Vernon, the home of George Washington
Arlington House, home of Robert E. Lee
Arlington National Cemetery, final resting place of President Kennedy and other military heroes
Manassas Battlefield, a Civil War site.
In addition, the downtown areas of Arlington, Alexandria, and Fredericksburg each share a unique place in our national story.
8 - Nearby Weekend Getaways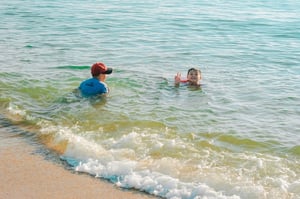 Although there are many great reasons to love living in Northern Virginia, the day will come when you want to explore just a little bit further.
Fortunately, our East Coast location puts you within roughly a three hour drive to some fantastic destinations where you can enjoy weekend getaways.
Some of the local favorites are:

The beaches – Ocean City, MD and Virginia Beach
Historic Colonial Williamsburg
Mountain retreats in charming towns like Winchester and Charlottesville
Baltimore's Inner Harbor
Pennsylvania Dutch Country (stunning in the autumn)
You'll Find So Much to Love About Living in Northern Virginia!
Those are some of the things I most dearly love about living in Northern Virginia. Come see for yourself. I'm confident that you will (quickly) fall in love, too!


Khalil El-Ghoul
"Thanks for reading! I'm passionate about empowering home buyers and sellers with professional advice and unbiased information, throughout the real estate transaction. Unlike most agents, I always put clients first. When it comes to negotiating, marketing homes, and sealing the deal, I've got the experience and knowledge you're looking for. If you have any questions about moving to VA, D.C., or MD, don't hesitate to reach out."