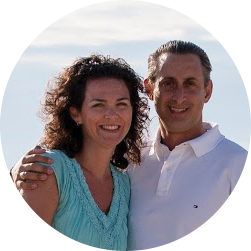 "My wife and I had a great experience working with Khalil and his team and we highly recommend their services. I will be the first to admit that I am not an easy client and regularly voice my opinions and concerns. Khalil's team was prepared every step of the way and always fully addressed my questions and concerns. They were exceptionally attentive to all of our needs and never pressured us to make any decisions that we did not feel comfortable making. Khalil met with us personally and he was always prompt and responsive to all of our inquiries. He is remarkably knowledgeable regarding the northern Virginia real estate market. Also, his use of modern technology made the process seamless. Obviously, the icing on the cake was the rebate that we received at closing.
It was great working with someone who understood that clients today do a significant amount of their own homework in buying their home. Khalil understands that concept and compensates his clients for the value that they provide during the process. We recommend his services and will be using his team for future transactions."
Challenges
Kevin and Nicole knew what they wanted and where they wanted to be when it came to their house search. They read the reviews online and decided to call Glass House to learn more about the rebate. Before they decided to work with Glass House they wanted to meet their agent (probably wondering, 'whats the catch?"), which Glass House was happy to accommodate. After a 45-minute conversation, they knew Glass House was right for them.
Within a couple weeks, the Lefton's were under contract on a beautiful home in a highly desirable location.
Our Solution
Met in person with Kevin to discuss their wants and needs in a home and in an agent.
Wrote a contract on a home before it went on the market.
Pre-Negotiated repairs prior to the home inspection.