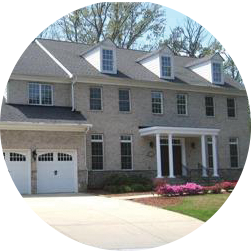 "I initially just wanted someone to open the door for me because I move every 5-7 years, but then when I met Khalil I realized he was more proficient and fluent than most other Realtors that I have met."
Challenges
When Bernie and Bridgette wanted to move closer to their daughter's school they knew where they wanted to be and what kind of house they needed. They wanted an agent to "open doors" but what they got was a team of experienced agents that went above and beyond their expectations.
Prices and condition of homes varied widely in Bernie's and Bridgette's search area so figuring out what a home was worth ended up being more complicated than they imagined. Over a 5-month span, Bernie toured homes with Glass House agents and made offers on 2 different homes before getting their current home.
Our Solution
Helped them see a home and write an offer that was accepted the 1st day it came on the market.
Ran Comparative Market Analysis on several homes and communities to establish fair market pricing and help narrow their search areas.
Negotiated Home Inspection Concessions