In addition to offering the largest Realtor home buyer rebate in the industry, we guarantee your satisfaction. If you are unhappy with your transaction, just let us know and we will reduce our commission by 50% and give the difference back to you.
We also guarantee:
All showing request will be answered within 3 hours of submission if submitted between 8am-8pm EST. We can usually schedule showings the same or next day.
We will never restrict or alter your rebate based on the type of home you purchase. (Other companies refuse to work with or charge more for short sale and REO transactions.)
We will send offers out within 24 hours of request; often much quicker.
The Top 1% Realtors® Nationwide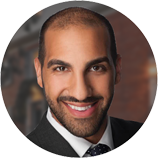 Our Realtors are experienced, full-time agents who are in the top 1% of the nation in sales volume. We are trained to provide up-to-the-minute details and information to our clients throughout the entire buying and selling process.
Glass House Real Estate standards are simply higher. Whether you are looking for a Realtor to sell your home for top dollar or a buyer's agent to help you get the lowest price on a future home, look no further.
Our cash back Real Estate agent requirements:
All agents have completed at least 25 sales transactions
Agents continually receive additional education
Agents receive and publish all past client feedback
We also think we offer a better alternative to our competitors. Click here to find out why.
Home buyer rebates combined with the lowest mortgage interest rates
We know and understand the mortgage market on a micro level. Unlike our competitors, we work with our clients to ensure you are receiving the lowest mortgage rate available from reputable local lenders. There is no obligation to use any particular lender; we just want to make sure you have a professional available to help you with any questions or concerns you might have when choosing a lender.
*Our minimum commission is $5,000, one thousand less than our leading competitor. So if you purchase a home under $300,000, our fee is $5,000 and the remaining commission is rebated back to the purchaser.
Fill out the form to speak to our Principal Broker, Khalil El-Ghoul about buying a home with Glass House Real Estate!