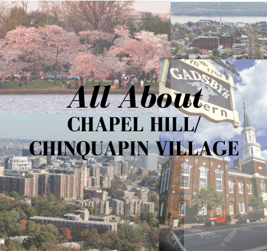 Alexandria, Virginia is a great place to live and appeals to those looking for small-town charm and big-city amenities. The city is full of unique life attributes and packed with American culture and history. Alexandria is home to varieties of museums and is the celebration site of many cultural arts festivals. If you are considering moving to Alexandria, take a moment to learn about the Chapel Hill / Chinquapin Village neighborhood. A great neighborhood with much to do and a variety of home types, this neighborhood could be a great fit for your new home.
Chapel Hill/ Chinquapin Village in Alexandria, Virginia
Chapel Hill / Chinquapin Village is a suburban neighborhood with a population of 59,568 (according to NeighborhoodScout as of March 2017). It is considered one of the wealthiest communities in Alexandria. The neighborhood is well maintained and is known for its uniqueness and diversity. Neighbors of Chapel Hill / Chinquapin Village are mostly wealthy, educated and live a big city lifestyle. Most of the neighbors are executives, management, and government workers. The neighborhood also has a higher population of British and African ancestry people living in it.
The Alexandria subway substation and a mass transit via bus also cover the neighborhood although most people prefer owning a car. You may see some residents biking around the neighborhood or to local activities.
Home Values and Home Styles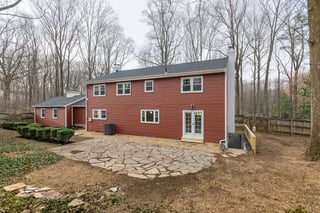 Homes in Chapel Hill / Chinquapin Village are made up of medium sized (three or four bedrooms) to large (five or more bedroom) single-family homes. The residence is well-maintained and expensive.
See homes available in this neighborhood on Zillow
Schools in Alexandria
In this part Public education is served by Alexandria City Public Schools system, which operates 17 schools. There are also some top private schools available in Alexandria. For higher education, there is the Virginia Tech's Washington-Alexandria Architecture Center and the Northern Virginia Community College. There is also the Virginia Commonwealth University and the George Washington University nearby.
A Safe Neighborhood
Chapel Hill / Chinquapin Village is a safe place to live. You have a 1 in 82 chance of becoming a victim of any crime. With a crime rate of 2.13 per 1000 residents, the overall crime rate is 57% lower than the national average. In recent years, the total number of crimes has decreased by 33%. (This information is from NeighborhoodScout.com as of March 2017)
Attractions and Annual Neighborhood Events
There is an abundance of historic architecture and landmarks in Alexandria, such as George Washington's place of worship, Gadsby's Tavern Museum and Stabler-Leadbeater Apothecary Museum. The city is also home to the multicultural arts festival held on Mount Vernon Ave.
Buying or Selling a Home in Alexandria?
If you are interested in a home in this neighborhood or any Northern Virginia neighborhood, save 2% when working with Glass House Real Estate! Our modern home buying process saves buyers tons of money with a 1.5% cash back rebate for finding the home you want to buy. For sellers, we charge a 1.5% commission (that's HALF of what most traditional agents charge) and you still receive the best full-service agent with great marketing to get your home SOLD.
Contact Khalil today to talk about getting started with the buying or selling process in Northern Virginia!
Resource for this article:
https://www.neighborhoodscout.com/va/alexandria/chapel-hill
https://www.neighborhoodscout.com/va/alexandria
https://www.neighborhoodscout.com/va/alexandria/crime
http://www.movers.com/moving-guides/moving-to-alexandria-va.html
Khalil El-Ghoul
"Thanks for reading! I'm passionate about empowering home buyers and sellers with professional advice and unbiased information, throughout the real estate transaction. Unlike most agents, I always put clients first. When it comes to negotiating, marketing homes, and sealing the deal, I've got the experience and knowledge you're looking for. If you have any questions about moving to VA, D.C., or MD, don't hesitate to reach out."