The real estate market is beginning to shift in Northern Virginia. What does that mean for buyers and sellers?
Recap: Northern VIRGINIA'S QUARTER 1 2022
The first quarter of 2022 saw record-high sale prices, interest rates in the low to mid-3s, and all-time buyer demand and showings on properties. Sellers in the first quarter of this year most likely did very well.
Source: zillow.com
Homes priced in the first quarter of 2022 were calculated using retrospective data based on homes that sold in 2021 (which was often ten to 20 percent lower than where those homes ended up selling in just the last few weeks). If you took advantage as a seller during the beginning of the year, congratulations!
What Does the Rest of 2022 Look Like for the Market?
Over the last week, interest rates have risen to nearly five percent. Each spring, inventory begins to hit the market; and this spring is no different. However, this spring, the market is starting to shift more favorably toward buyers.
.
Source: Freddie Mac/ money.com

Although Northern Virginia homes are still seeing showings, the numbers have declined tremendously.

With less buyer demand and less competition, the response to listings and high asking prices has diminished significantly. However, keep in mind sale prices are still elevated - we are still coming up with prices based on what has been sold most recently.
According to Redfin, during the four weeks ending April 3, 2022, about 12% of homes for sale experienced a price drop, up 9% from a year ago.
Selling Your Home in Today's Market
I advise my clients not to expect multiple offers or sell well over the list price. It is a different market today than it was just a few weeks ago.

Right on the money is where I tend to price homes. If I believe a home is worth a million dollars, regardless that the neighboring home sold for $950,000, I list it at $1 million. I do not believe in letting the market set the price of a home.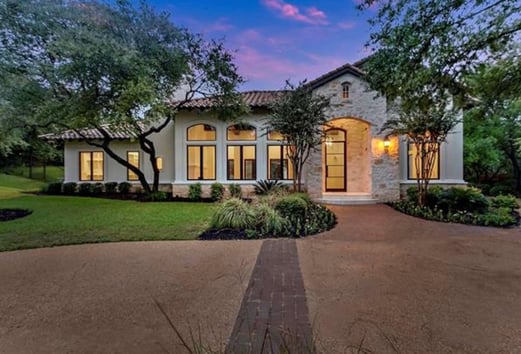 Source: lmtonline.com

Sellers getting ready to list, my advice is to go the extra mile in preparing your home. Right now, presentation and marketing are everything. We ask for a premium price on every one of our listings, and we must deliver a premium product.
At Glass House, we tend to cap home improvements and staging right at 1% of the sale price. Having your house present at its absolute best is what gets sellers excited and will ultimately get you the price you want for your home.
Will Northern Virginia Home Prices Go Down?
Will the market see more home sale prices decrease in the near future? This is a question many buyers and sellers are asking. Currently, sellers are still receiving their asking price, often more than the asking price. However, we are seeing far fewer showings and getting fewer offers. There is no way to definitively answer if home prices will decline soon.

If mortgage rates drop in the next few weeks, that may motivate buyers to return to the market and purchase a home before rates rise again. It is not a far-fetched prediction that interest rates will creep up near six percent this summer.
Future Sellers: Run to the Market
My advice is simple for sellers planning to list their home in the next three to six months: run, do not walk to the market. Unless there are extenuating circumstances, list your home as quickly as possible.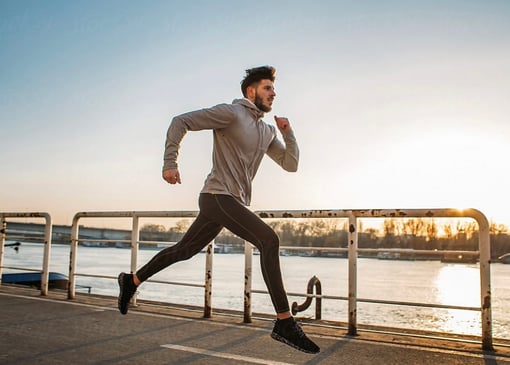 Source: stocksy.com

Regularly, I say to my clients, "we know what we know, and we know what we don't." We know there are far fewer buyers, however, the ones looking at homes are motivated and, in a situation where they most likely have to buy.
The Market Will Inevitably Slow Down
The market will slow down. Once mainstream media begins publishing headlines communicating the end of the most significant real estate market ever - and reports of fewer buyers and fewer sales over the asking price, buyers may become hesitant to enter the market unless necessary, making this a prime time to sell.

Good News for Northern Virginia Buyers
The current Northern Virginia market is looking bright for buyers. Right now, it is an excellent opportunity to purchase a home at a reasonable price with sensible terms. Select homes continue to receive multiple offers, which will always stay that way, especially in Northern Virginia and D.C. Although we are still in a seller's market, it is trending more favorably for buyers.
If you are looking to sell or purchase a new home, contact us and see how we can help!
Khalil El-Ghoul
"Thanks for reading! I'm passionate about empowering home buyers and sellers with professional advice and unbiased information, throughout the real estate transaction. Unlike most agents, I always put clients first. When it comes to negotiating, marketing homes, and sealing the deal, I've got the experience and knowledge you're looking for. If you have any questions about moving to VA, D.C., or MD, don't hesitate to reach out."