Whether you are upgrading your home because your family is expanding, downgrading because you need less space or any of the myriads of reasons for purchasing a home, moving can be a stressful time. Once you receive your closing date the laborious task of packing up your entire life becomes a reality. If you aren't prepared, moving can be an incredibly taxing time.
Prepare For Your Move Early
Procrastination is never our friend, especially when it comes to moving. The longer you have lived in your home, the sooner you need to prepare for your move. If you have lived in your home for a long period of time chances are you have accumulated extra clothing, furniture, and just general "stuff." To eliminate unnecessary stress begin packing up at least a month before moving day. The first step in a smooth move is collecting all your must-have packing tools.
Boxes
Plastic Tubs
Several rolls of tape
Tape Gun
Newspaper
Shrink Wrap
Garment Bags
Hangers
Black Markers
Hire Movers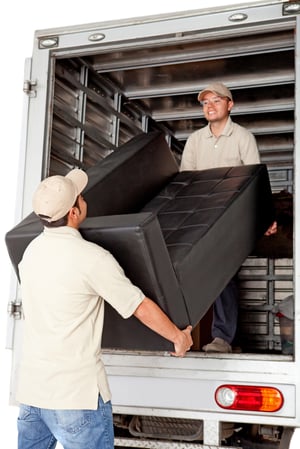 Unless you are packing up an 800 square-foot apartment, hiring professional movers will lessen the burden of moving. Without family and friends that are willing to give up their entire day to endure the hard work of moving endless boxes and heavy furniture, hiring movers is the best route to take. Professional movers are called professionals for a reason. They understand the science behind loading and unloading a truck. Just as you don't want to procrastinate packing up your home, be sure not to procrastinate reserving your movers. If you wait until the last minute you can easily run into a multitude of issues.
Personal Items Should Be Kept Personal
When you hire movers the one thing you do not want them packing up is any personal items such as documents and records. Be sure to pack up and move any confidential items on your own.
Pack up the following items before the movers begin loading the truck. If you hire professionals to pack your house up, make sure those items are separated and put in a safe place.
Medical Records
School Records
Financial Records
Bill Statements
Receipts
Lighten Your Load By Donating
Moving is the ideal time to donate. Who wants to drag unnecessary items to their brand new home. This is a perfect time to purge. In fact, consider donating items that can be easily replaced once you are in your new home to help lighten your load. Some charities require you to drop off donations to them, but many will come to you. Find an organization that will pick up your donations. This makes purging simpler by creating piles of donations, packing them up, and storing them on your patio, front porch, or garage.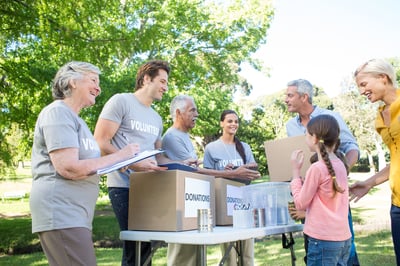 Tips For a Well Ordered Moving Day
You can simplify this typically stressful day as much as possible by following a few simple tips.
House Your Pets
It's easy to forget what to do with your furry friends on moving day. If you have family or friends that are willing to keep your pets during the move that is ideal. If you don't, you will want to board your pets to ensure a more manageable move. As much as you love them, knowing they are in a safe space where you don't need to be on the lookout for them will simplify your day.
Be Sure to Create Clear Paths
After your boxes are packed up and labeled with the room they belong in, line them against the wall. This will make it easier for whoever is hauling the boxes to the truck. Not only will boxes spread out all over the room slow movers down, but it can also easily cause an injury that your homeowner's policy would be covering.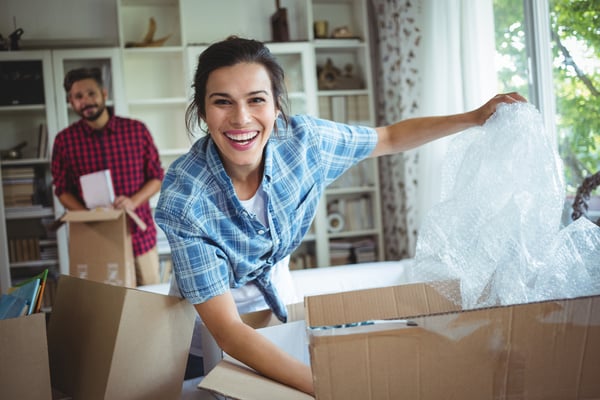 One Last Walk-Through
After the last box has been loaded into the truck, take your last walk-through of your home. Because moving day can be hectic, it is common to overlook items in out of the way corners, closets, cabinets, and under sinks. Start at your front door taking your time to look behind each door, inside each cupboard, and any storage areas like garages, basements, or sheds.
Moving can be a hard time. However, with preparation and a set plan, this can be much simpler than you could have ever imagined.
Khalil El-Ghoul
"Thanks for reading! I'm passionate about empowering home buyers and sellers with professional advice and unbiased information, throughout the real estate transaction. Unlike most agents, I always put clients first. When it comes to negotiating, marketing homes, and sealing the deal, I've got the experience and knowledge you're looking for. If you have any questions about moving to VA, D.C., or MD, don't hesitate to reach out."