There's no getting around a home appraisal when it comes to selling your house. However, there are ways to be sure your home is given the maximum value it deserves. Follow these tips to be sure your home's value is reflected in the appraisal.
Boost Curb Appeal
Curb appeal is how attractive your home is from the street (curb). It is the first impression your house gives someone, and that includes the home appraiser. One of the most impactful ways to improve your home's curb appeal is to add a little greenery and flowers. Add some planters and window boxes, or plant some flowers along your walkway. Do you have a few stray weeds hanging around or a broken fence? Maybe your mailbox needs a little paint touch up. Houses with a more inviting curb appeal typically receive better value estimates, so take some time with the front of your home.
Itemize Recent Repairs and Renovations
All buyers are looking for a home that has been cared for, so any recent improvements will increase your appraisal. Have you renovated your kitchen, gotten a new roof or new flooring? Have you replaced any major appliances? Keep receipts to show the money you have invested in your home. Appraisers will take this into account when putting a dollar value on your home.
Focus on Home Maintenance
One of the most essential tasks to complete before your home appraisal is catching up on home maintenance. Fix squeaky doors. Do a paint touchup or purchase new bathroom fixtures. Clean your gutters. Fix your broken garage door. While they may be time-consuming, many home maintenance tasks can be inexpensive and done without hired help. For bigger jobs like electrical work and plumbing, it's best to hire a professional. These jobs will cost more, but in the long run, it will be worth it.
Clean, clean, clean
This may sound obvious, however, having your home clutter-free and deep-cleaned can go a long way with your appraisal. Tackle the cleaning of your home in two parts. First, do a major deep clean a week or so before your appraisal. Clean out your closets, your microwave, and your refrigerator. This is also a great time to check for leaky sinks and running toilets. Of course, after a deep cleaning, your home is bound to get a little messy in the following days. On the morning of your appraisal, do a light cleaning. Be sure to make all beds, clean up your kitchen, and even light a candle to create an inviting atmosphere.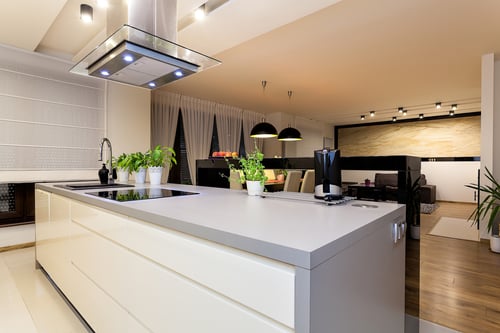 Conclusion
Having your home appraised is a big event. Making sure your home is in the best shape possible is vital to getting the most money from the sale. It's easy to get so caught up in big repairs and renovations that you forget about the minor details. When the appraiser comes in they will be looking at the small details, as well. It is easy to see how well a home has been taken care of by its cleanliness and curb appeal. Whatever you do, don't stress. Create a to-do list, check your tasks off as they are completed, and most importantly give yourself enough time to get your home in tip-top shape.
Khalil El-Ghoul
"Thanks for reading! I'm passionate about empowering home buyers and sellers with professional advice and unbiased information, throughout the real estate transaction. Unlike most agents, I always put clients first. When it comes to negotiating, marketing homes, and sealing the deal, I've got the experience and knowledge you're looking for. If you have any questions about moving to VA, D.C., or MD, don't hesitate to reach out."